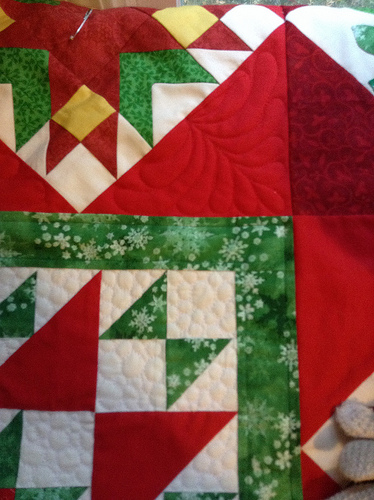 My chiropractor is probably going to have a very nice Christmas with all the pebbling in the center of the Jingle quilt.  I finished the pebbling yesterday, and started the setting triangle feathers for the pieced blocks.  Not sure yet what I'm going to do for the setting triangles for the applique blocks, but I think I'll end up pebbling the applique blocks themselves and doing something custom in the pieced blocks.
I'd love to get this done in time to show off at my guild meeting Saturday but I'm not sure that will happen. I'll probably take it in whatever state it's in though!
In other news, the cats are guilty of flossing on the Christmas trees.