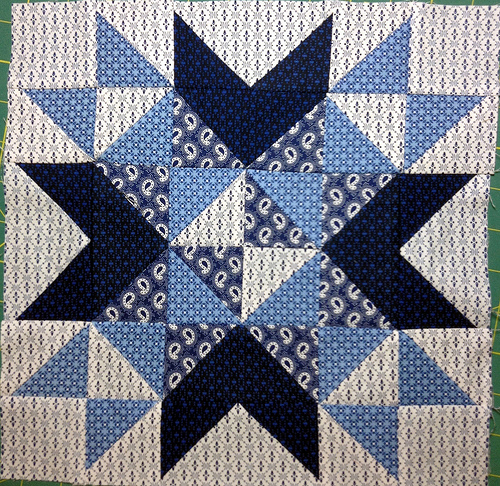 Well, a new year means a new Saturday Sampler program at Tiny Stitches!  I went on Saturday and picked up the next block in Saturday Soiree, and the first block in the new program, Mum Medallion. First, Saturday Soiree.
There are a maddening number of directional prints in these blocks. I am not so carefree a quilter that I could not pay attention to which way the paisleys, rectangles, and stripes go, so I sweated it out and laid them out all going one way and STILL messed up one paisley unit. And then I went and recut a new piece because it was going to capital-B Bother me.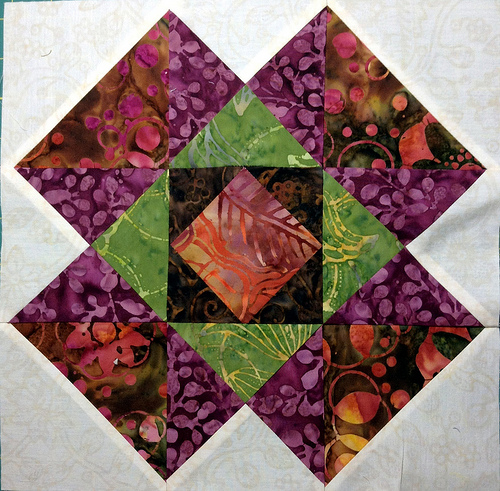 And now the new program, Mum Medallion.  It was named for the print colorway the shop offers for 2014, which actually has mums in it.  I had originally signed up for that one, but once I saw the batik version, I fell even MORE in love with it.  These are my colors, and I love batiks.
You can see the mum version on the Tiny Stitches website.  It's a little more literally autumn-y, and I thought the batik version had the same tones but wasn't seasonally limited.