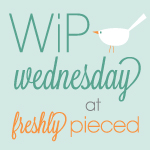 The haze of Christmas break combined with polar-vortex-induced-school-cancellation means that everyone is taking their time getting back into the groove at my house. That, of course, didn't stop me from ushering children out the door and thinking "Bye! Be safe! Stay warm! Don't let the door hit ya where the good Lord split ya!" this morning.
Ah, motherhood.
Anywho, finishing a large quantity of quilts earlier this week means I'm in clean-up/re-organize mode for a bit while embarking on new projects.  There are two currently percolating in addition to the larger king-size quilt I'm working on for my parents.  The first is my First Official English Paper Piecing project; I'm doing the Diamonds in the Sky quilt from Tula Pink, and am part way through the first row.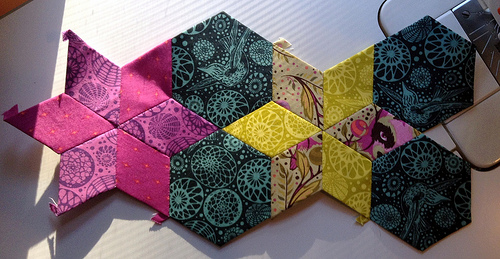 I've got more done than this, but this is the largest chunk I've got assembled.  This will be my travel/sitting on the couch project, and will make slow progress through the year.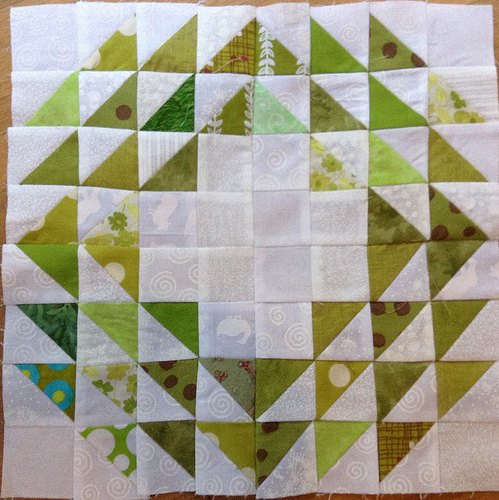 The second project I'm working on is a challenge quilt for the East Cobb Quilters Guild.  It's supposed to be "All About Me", represent me in some way, and also have lime green and polka dots in it somewhere.  This block is a small part of the quilt I'm making for it.
This Ocean Waves block is 12″ finished and is made up of waste HSTs from Silver Star.  I've got the lime green and polka dot part covered so far!