This little quilt was actually started to use 5″ charms as I was trying to figure out a good dessert roll pattern (20 strips that are 5″ x WOF).  That would have resulted in a 80-inch-ish square quilt (a bit big for what I was looking for), so I rejiggered it for 3-1/2″ squares and it's 54″ square instead.
Of course, I still have a dessert roll (or two) that need to be used.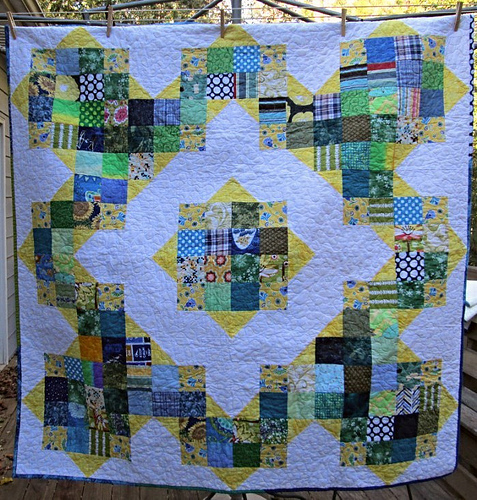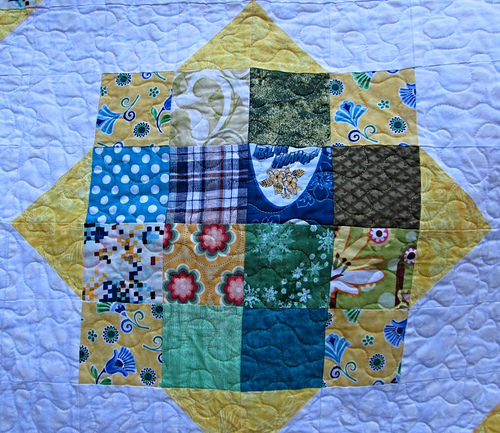 I used a constant fabric for both the center square in the 9-patch, and the two HSTs. The center medallion is four of the 9-patches together - you can see the yellow tonal in the HSTs and the yellow/blue/green constant print in the center squares.
I had enough scrap squares in cool tones to pull together without cutting anything beyond the 2 constants and the background.
Of course I made it modern and pieced the back for it using even more scraps from my stash! I also used scrappy binding, because I was in for a penny, in for a pound by that time.