For someone who works from home, I am apparently quite a delicate flower since I contracted some mega-cold over Thanksgiving from getting together with 19 of my closest in-laws. It crept in over the weekend and knocked me out Monday evening and yesterday, so here's what my sewing table looks like: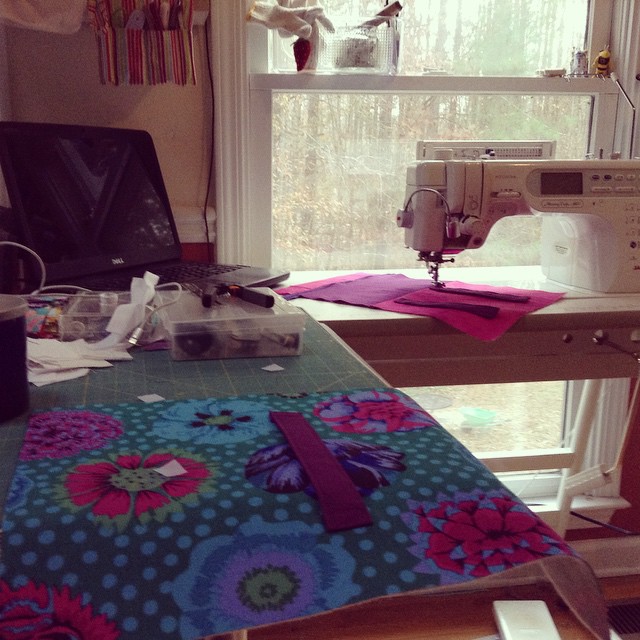 Aren't Instagram filters great? Makes that mess look so artsy. Incidentally, I just joined Instagram. Feel free to follow me there. So far it's 50% cat pictures and 50% sewing/quilting pictures. As December 2015 approaches, it might turn into 90% Star Wars fangirling.
Anywho, in addition to finishing up the travel jewelry holder (the project in progress above), I'm also working on a couple headbands to tame ye olde wilde lockes since I've been growing out my hair. I'm also prepping handwork to take with me as I travel next week to help my parents out after my mom's knee surgery.
Check out other WIP Wednesday links over on Lee's blog!