Here's the latest baby quilt I finished last week.  It's just simple patchwork assembled in colors that match the border fabric.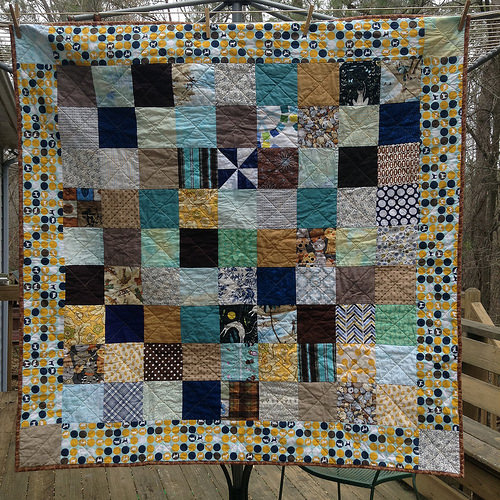 I used 5″ squares from my scrap stash to fill it out, and straight line quilted it.  Machine binding, and voila!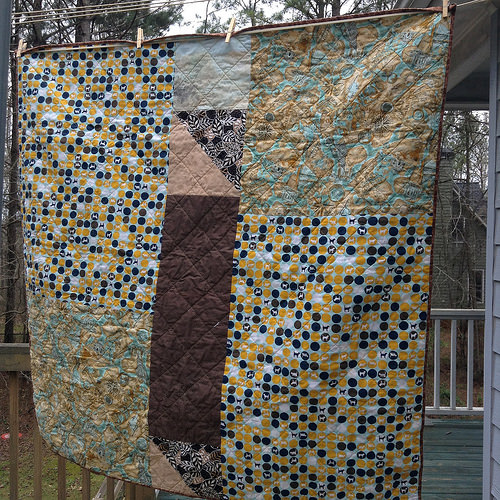 Of course the back is pieced - I sewed the two big chunks of fabric together, then cut it in half perpendicular to the seam, then flipped one side and added a pieced row between the two sections.  This helps use up those smaller pieces in my stash and some 10″ squares from the scrap stash.