I finally stole outside between raindrops to take pictures of some recent finishes!  Here's three charity quilts that will be donated to Children & Family Services via one of my guilds.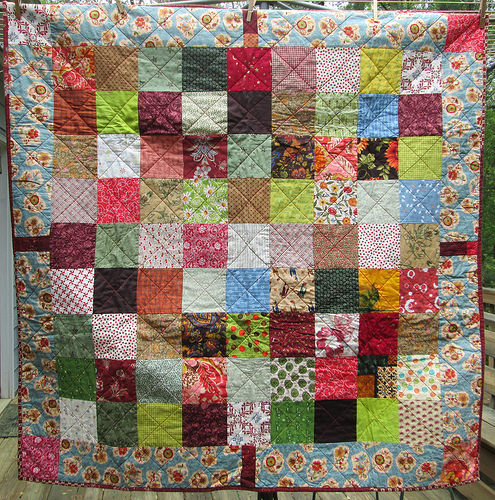 First up, the Blue/Burgundy Baby Quilt, in which it's revealed I'm already out of naming energy for the year.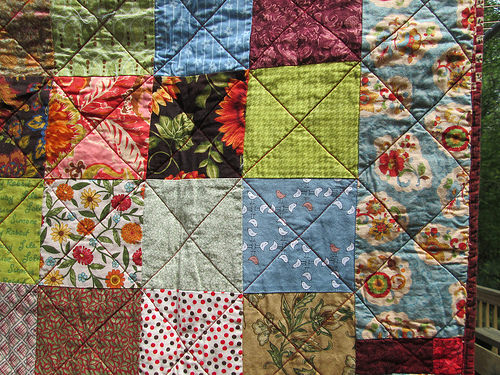 This one follows my classic "pick a border fabric and pull scrap squares to coordinate" formula.  This border fabric has been sitting in my stash for at least six years!
Next up is another "bricks" quilt featuring the last bits of the music-print fabric. It's about 54″ square.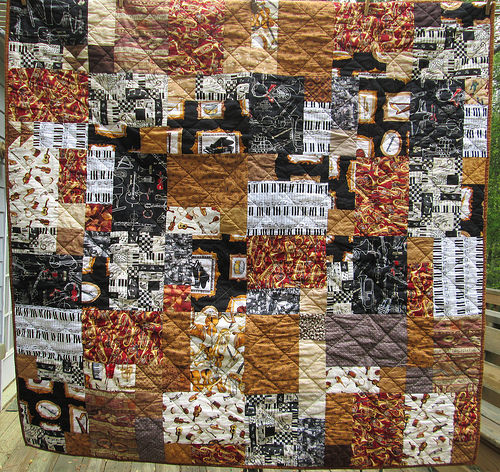 And finally my favorite because I think the colors work together the best: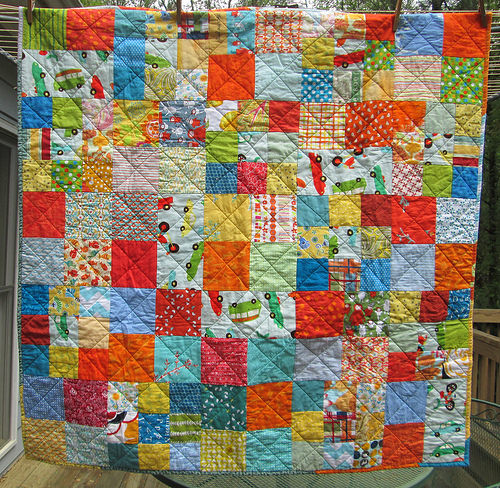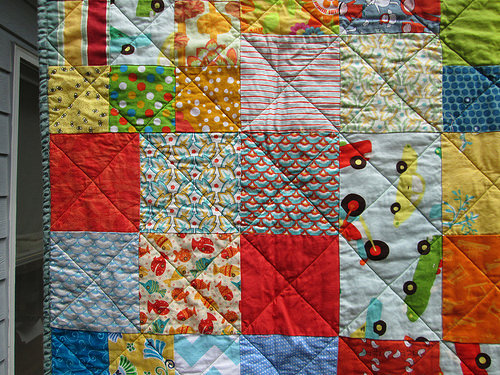 I only had about half a yard of my inspiration fabric for this one, so rather than cut borders I cut large 9 1/2″ x 5″ rectangles so I could pair them with 5″ squares from my stash.  The leftover bits of inspiration fabric got cut into 3 1/2″ squares for nine patches, also made from scrap squares. Overall this quilt is made from nine patches, focus rectangle blocks, and 4 patches of 5″ squares.
You can see the car inspiration fabric on this close up.