So far I've managed to put my Scrapitude blocks in the right configuration, but haven't sewn them yet.  We've been taking care of work stuff and family stuff, so stitching is a little light, and what I've been doing I can't show yet since it's for a guild swap.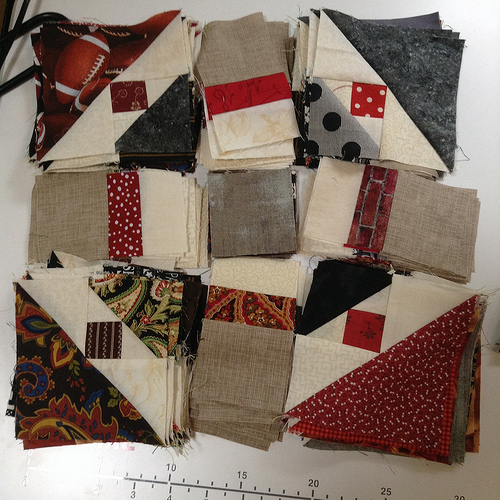 It'll be interesting to see how my incorrectly-sewn center blocks play with the correctly sewn setting triangle blocks!
See more WIPs at Lee's blog!