As an aside, this is my 1,000 blog post on this site! Woohoo!
I'm transitioning computers at home and finally catching up on some pictures of finished projects.  This is a trio of quilts I made from various panels that are going to the Community Quilt drive at one of my guilds.  I had 2 alphabet panels and 1 1/2 Lorax panels to work with for them.  The backs are primarily pieced together fat quarter-sized pieces.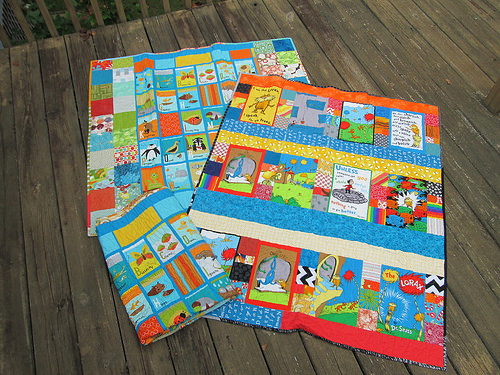 I'm also working on a purse insert pattern review and just finished testing another pattern for Sara over at Sew Sweetness, but I can't show those pics yet.  And another quilt project that I also can't show pics of yet, but think I can next week if it's done!
See more WIPs on Lee's blog!