I've been working to figure out EQ7 in the past couple weeks, and tonight I finished designing two quilts in one day. This was pursuant to designing a non-standard custom block quilt that I think I'll get to show on Friday as part of a new quilt along we're planning for The Stitch.
My other two projects are writing up a previous quilt I've made as a pattern for sale, and a take on a center medallion for Solid as a Rock, the Saturday Sampler quilt at Tiny Stitches for this year.
Sadly, all the computer designing means no actual fabric being stitched, but all that changes tomorrow at my guild sew-in! Fortunately Nina has been picking up the slack in the "touching fabric" department.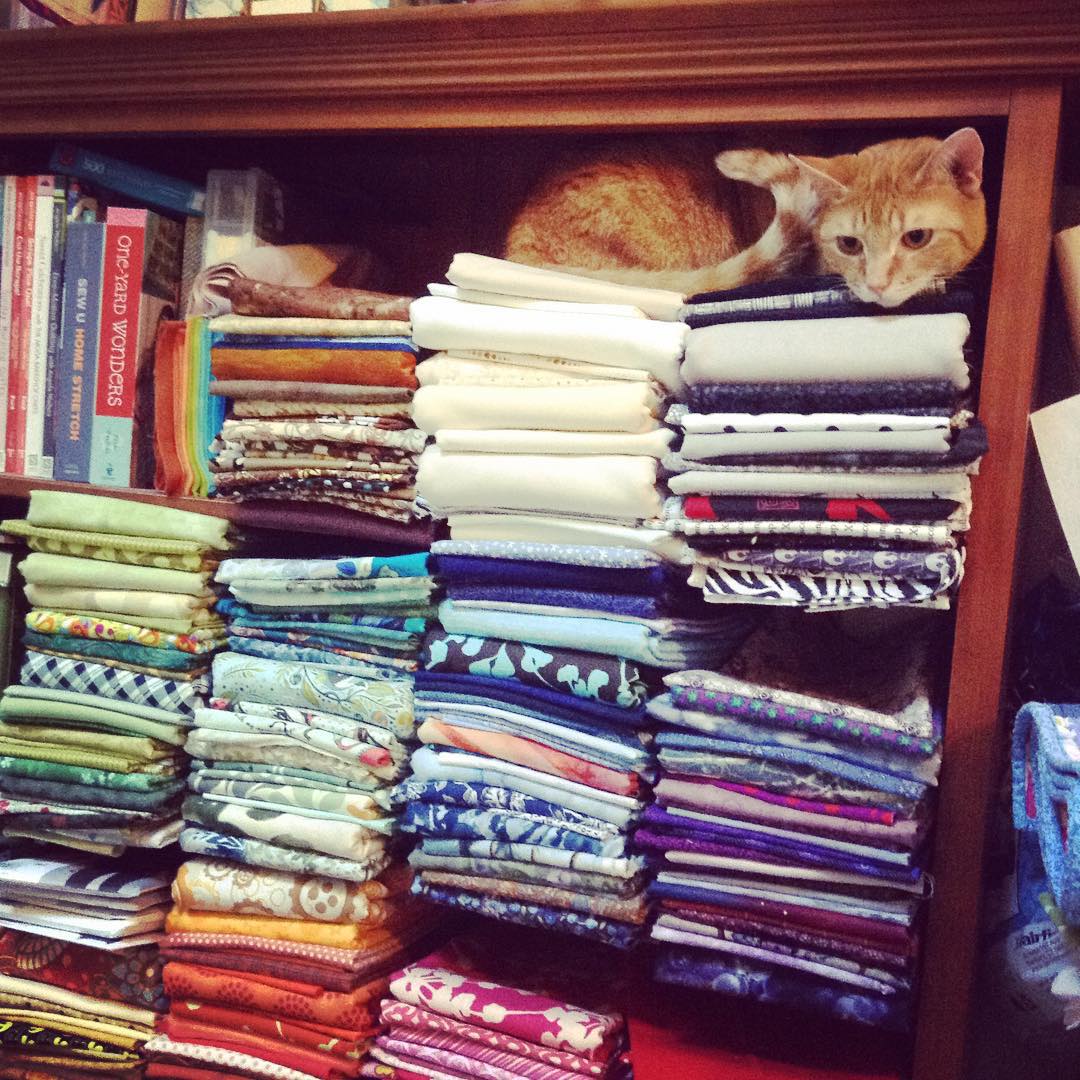 See more WIPs at Lee's Blog!