Alas, not usage to report this week. I did work on a lot of things, but stopping to write up and photograph things to write a pattern / quilt-along will slow you down!  Even when you have a droid to help.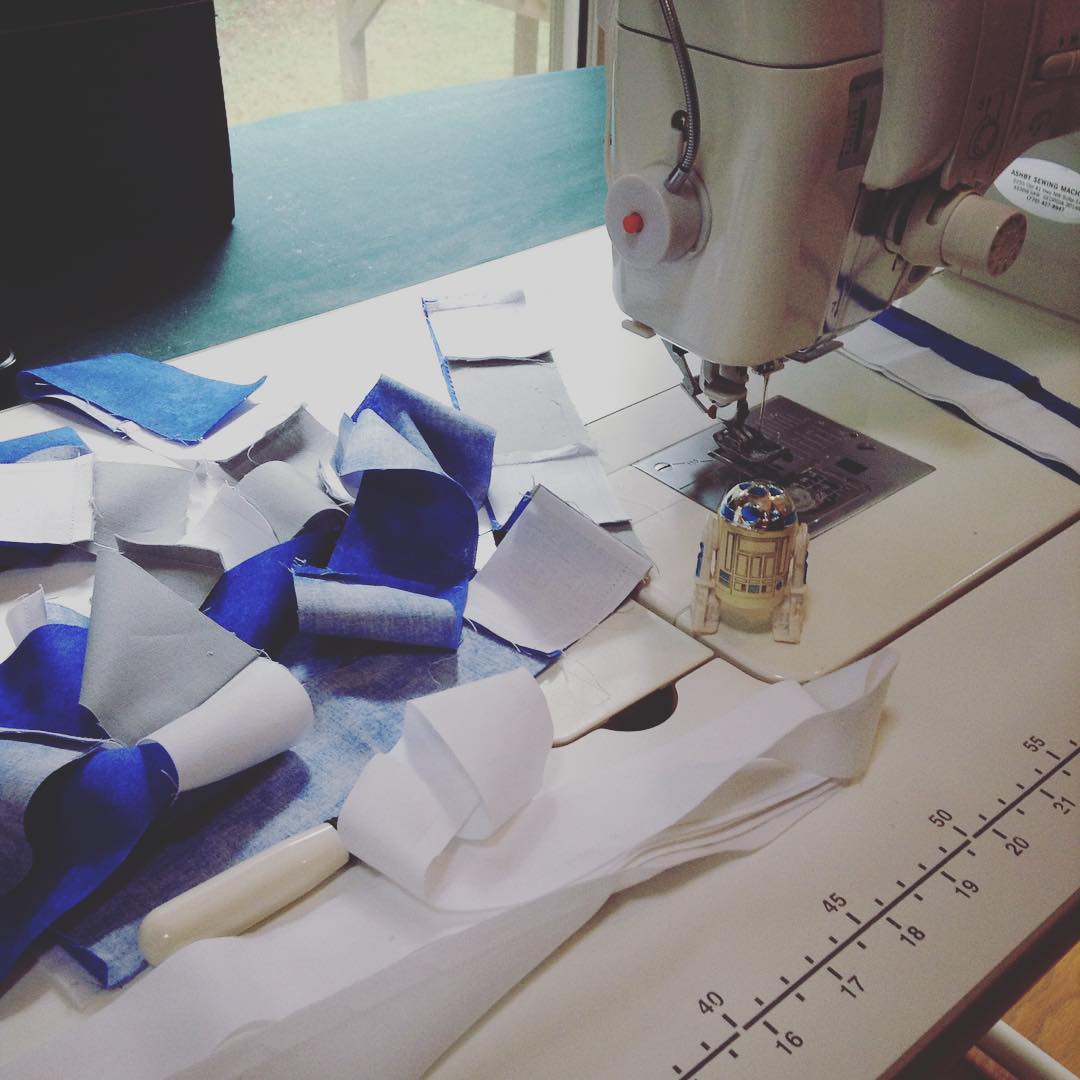 The good news is I should have the top put together tomorrow and we'll get the fabric usage posted over on The Stitch so everyone is ready for the kick off next Monday! And I'll get it quilted this weekend. Huzzah!
Used this Week: 0 yards
Used year to Date: 213.75 yards
Added this Week: 5.5 yards

1 yd for Droid Quilt Along
4.5 yd for Solid as a Rock finishing kit

Net Used for 2015: 

106 yards

YTD Used for Charity: 121 yards (56% of total used)
See more Stash Reports at Patchwork Times!