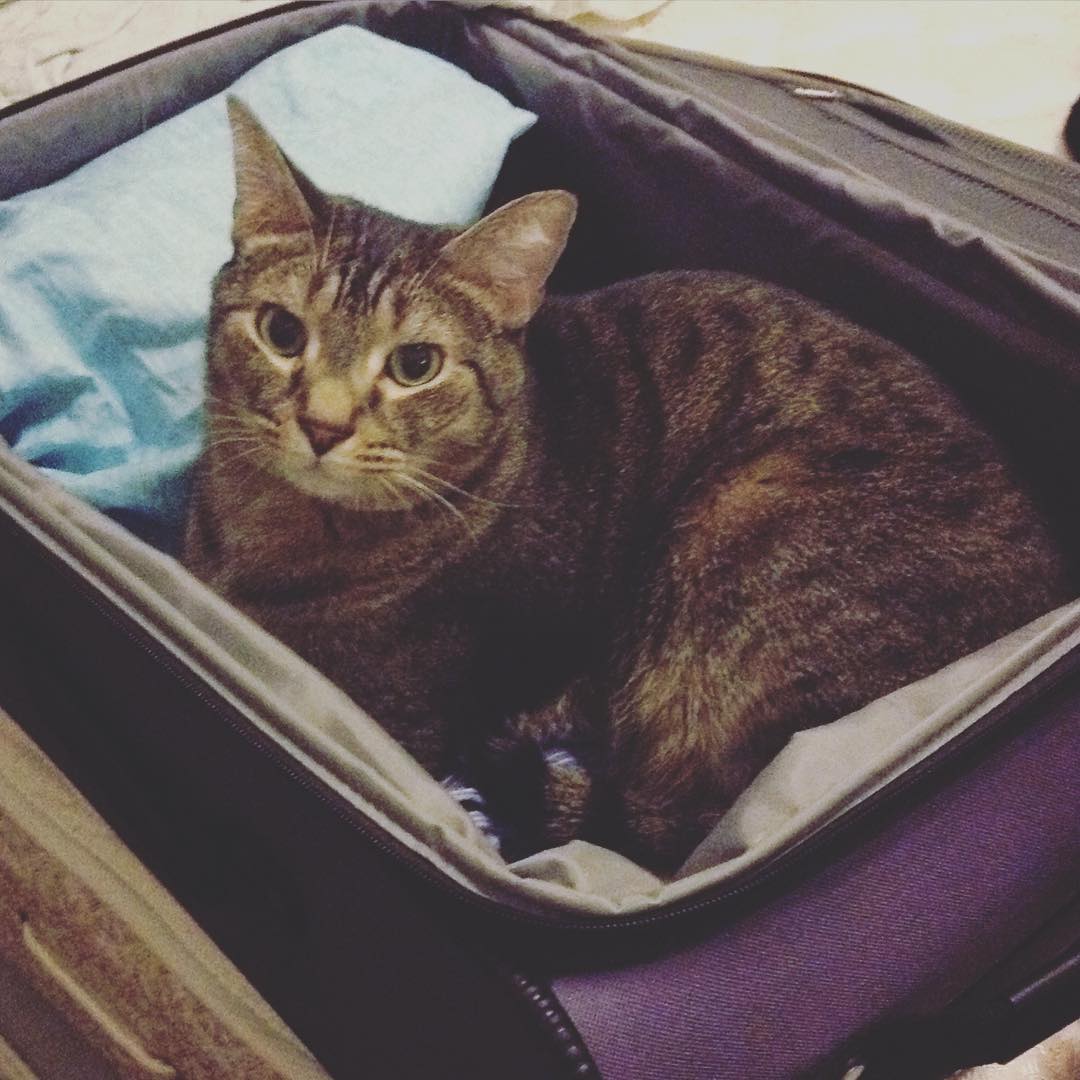 Not a ton used this week since I mostly got things ready to finish - I've now got THREE quilts in progress: Solid as a Rock, a Christmas gift, and the Harry Potter quilt.  Solid as a Rock should be done within the week, although I'm heading out of town for a bit.  I'm expecting to have it done by next Sunday.  If I can't, I can still send the pattern into the shop to assemble their finishing kits and reveal the actual quilt at the first pick-up date in November.
On other news, Morelli is as good at packing as you'd expect.
For those participating in the Star Wars Droid Quilt-Along, fear not! The next instructions are pre-loaded and will post automatically on Monday morning over at TheStitchTVShow.com!
Used this Week: 0.5 yards
Used year to Date: 234.5 yards
Added this Week: 0 yards
Net Used for 2015: 

122.75 yards

YTD Used for Charity: 129.25 yards (55% of total used)
See more Stash Reports at Patchwork Times!