This week, I did a lot of sewing, yet officially logged very little since lots of those projects aren't finished yet. Allietare top, back, and binding is done and ready to quilt.  Another quilt for a pattern I'm writing is ready for quilting, as is a tablerunner/topper for a pattern Lynn wrote that I tested. Lots of stuff queued up!  I think I can get the tablerunner/toppers and Stray Cat Strut quilted this week.
For actual finishes, I needed to recover my pressing board because it was super gross and weird looking, and could stand up by itself when I peeled the old one off from the starch!  Here's my new one, which I'm getting used to since the design sometimes shows through what I'm pressing.
I also finished a series of fabric bins - one for my bathroom drawer to corral the ever growing collection of "hair doodles" I need to maintain the massive amount of hair sprouting from my head now.  Another is for my strips for the Scrappy Trips blocks I've been trimming up, and a third is a general project bin that fits inside the top of my travel sewing machine tote to make it easier to pack and unpack that for classes and sew-ins.  Original sketch on Instagram, and here's the finished bins: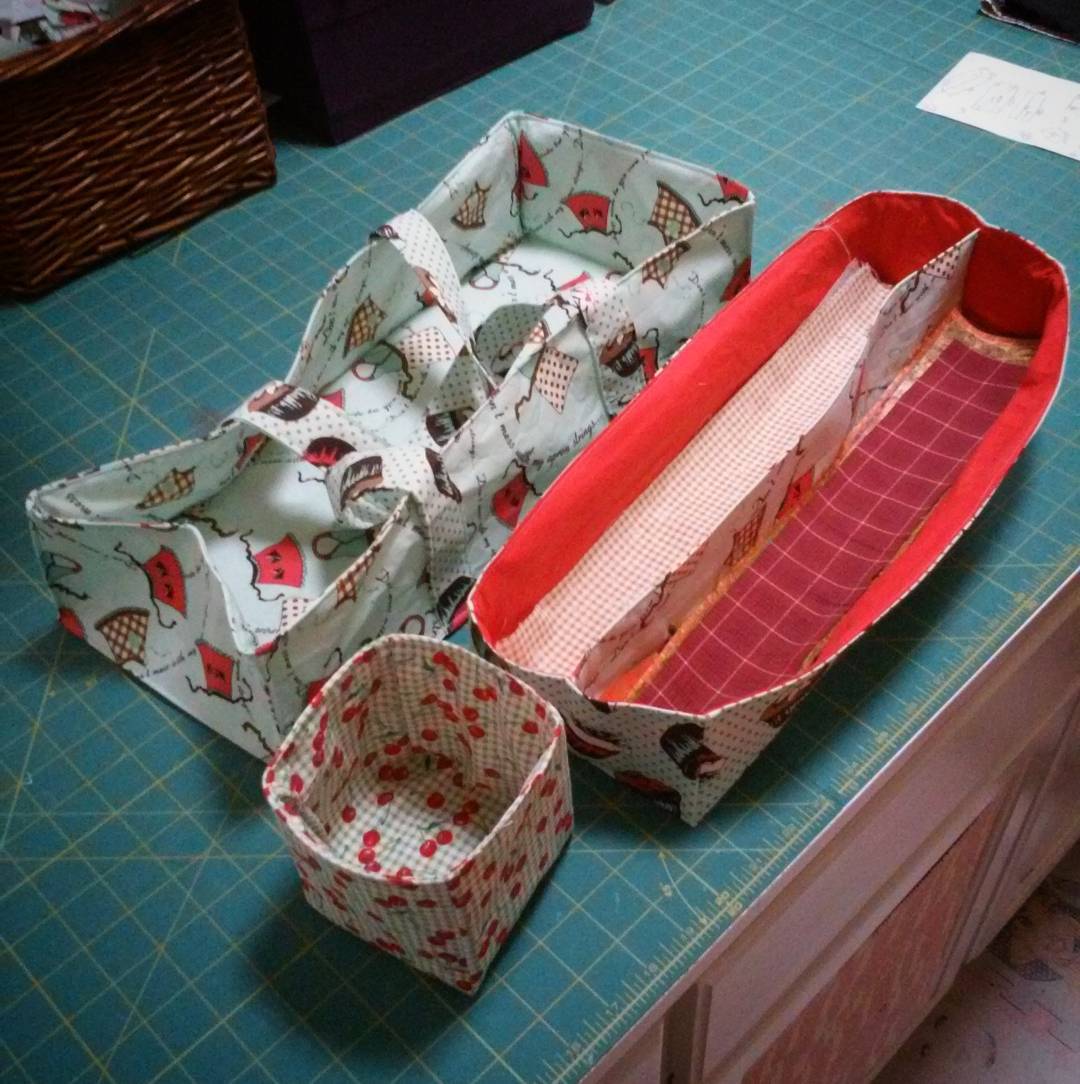 Used this Week: 2.25 yards

1.5 yd for various fabric bins
0.75 yd for pressing surface cover

Used Year to Date: 15.75 yards
Added this Week: 0 yards
Net Used YTD: 7.75 yards
YTD Used for Charity: 2 yards (13% of total used)
See more Stash Reports at Patchwork Times!