Inspiration struck this morning when Valerie asked if there was going to be a sew-in this weekend for the big game. Well, I know all about big games since I was in high school band so I decided to tie together an #SBSI twitter sew-in and the giveaway for my 25thish iTunes review!
There is nothing worse than feeling left out of large social and cultural events. I mean, sure, sports are hard and who can keep track of all those nit-picky facts like runs and side-outs and points. The only points we care about are those on a pinwheel or flying geese unit, amiright ladies?
So, shed those tacky polyester jerseys, slap on some soft pants and join me for the SportsBall Sew-In this weekend!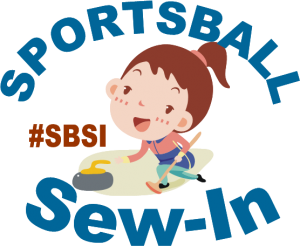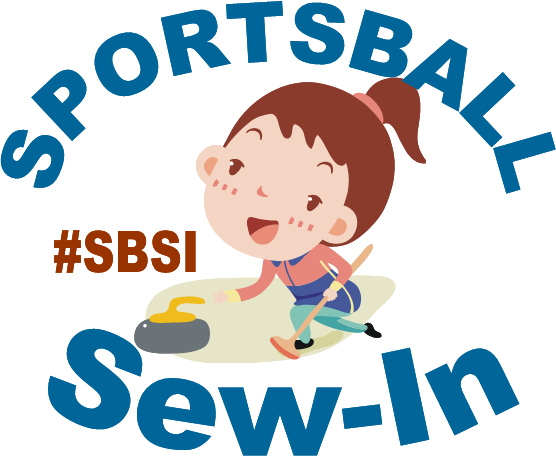 I asked on my last podcast episode for suggestions for a giveaway and since I got one, and it was a good one, I'm going to give away a zipper bag. I don't have it finished yet, but I drew a reasonable facsimile of it:
It may not be blue. It may be blue. I honestly don't know because I haven't made it yet. In fact I'm going to make TWO so I can give one away here on the blog and one on twitter the official day of the Sportsball Match!
To give a rough idea of size, it'll be smaller than a sportsball.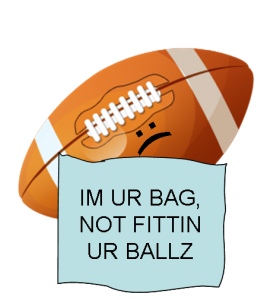 I'll have a special post go up on Saturday evening my time for the giveaway on the blog. Hopefully it will have a picture of the zipper pouch on it. Or I'll draw a new picture. I want it up there so people in other timezones can still have a chance to win. The twitter giveaway will happen Sunday evening Eastern time.
Hope to talk to you all on twitter then!