I'm very happy to present my version of the Paparazzi Quilt, designed by my friend Chris at Frecklemama.  I made this quilt as a wedding gift for a(nother) cousin getting married soon, so I went with her wedding colors.  The Fairy Finds assortment from Art Gallery Fabrics had the right balance of purple and peach with a touch of aqua, and I paired those with an assortment of purple Kona solids (both available from my friend Andi's shop).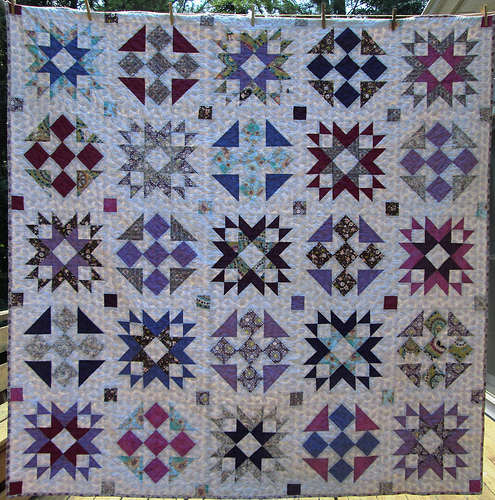 I was having lighting issues all day, and this photo has bright sunlight behind, making the backing pattern show through.  It's a solid Kona Snow background fabric, and the backing is a leaf print in purple that looks like polka dots.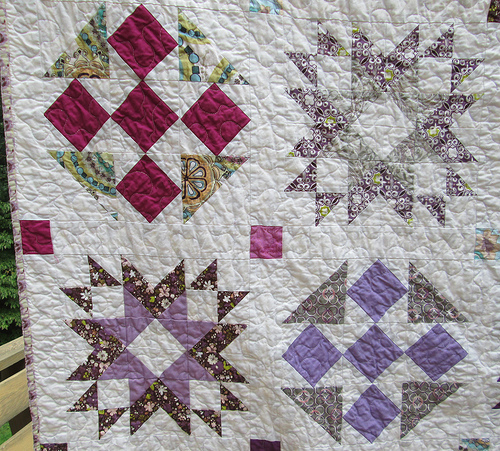 The Paparazzi pattern uses a two block layout with square in a square and some HSTs. Chris presents the pattern with two options - a 5×5 block layout and a 3×3 block layout. I did the 5×5 layout, which comes out to 72″ square.
I also saved my waste triangles from making one of the blocks and have a bunch of little HSTs to play with!
I did do something a little different with my sashing and put cornerstones in, but Chris' originally planned for solid sashing, which you can see in her pattern picture.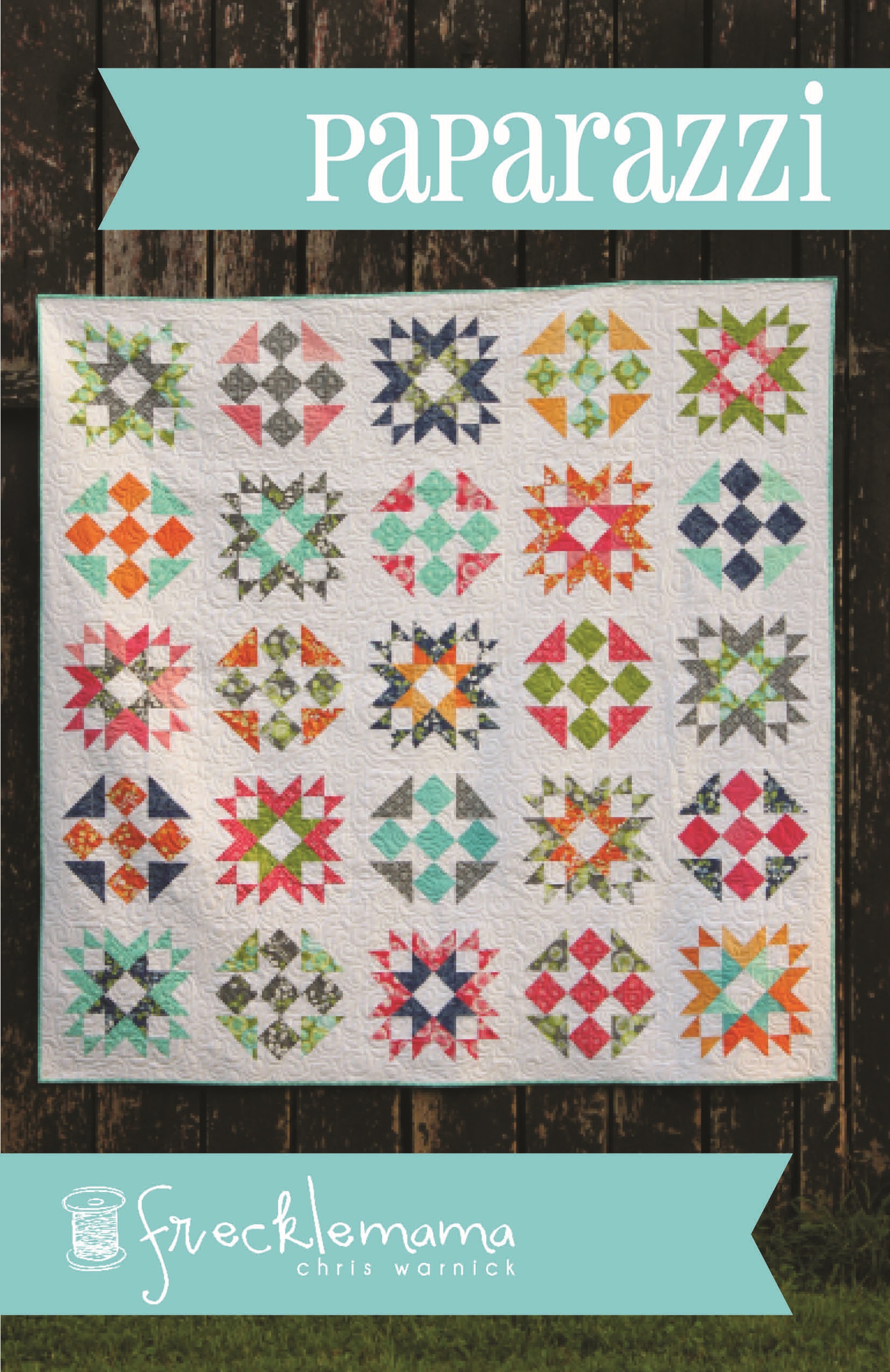 Here's Chris' original version of the quilt, done in V & Company's Simply Color fabric line from Moda.
The pattern is available for sale on Craftsy!