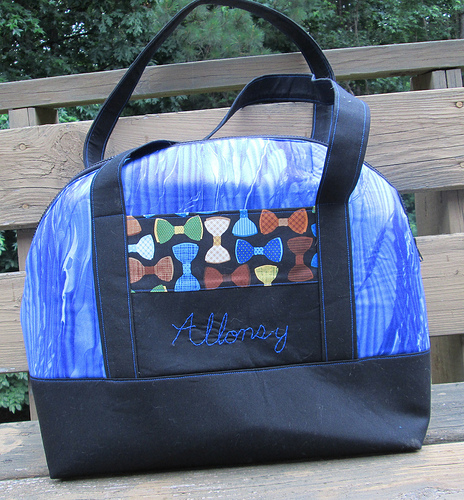 I finished this bag many, many, many months ago, but sat on it (not literally, although the cats did) until now as it was a gift for my sister for Christmas.
You might have guessed that I like Doctor Who. As does my sister.  I wanted to make her a bag, and figured it would be the perfect coming together of timelines to make her a Doctor Who themed bag.  The "Allons-y" phrase was uttered by the 10th Doctor, played by David Tennant.  The exterior is a TARDIS blue, in as close to woodgrain as I could get.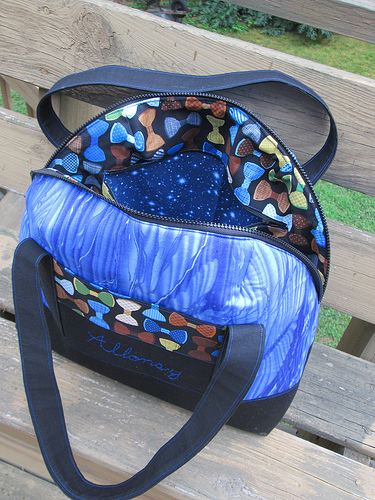 The bowtie fabric is a nod to my favorite Doctor, the 11th, played by Matt Smith.  Alas, I did not have any fez fabric to use, but bowties are cool.  And hey, I fit the entirety of space and time inside the interior pocket.
As always, I recommend Sara's patterns, and this version of the Aeroplane bag is one of several I've made.
Bonus inclusion of another gift I made for that side of the family!  These little quilted letters were made for my New Niece using this tutorial from some layer cake squares.