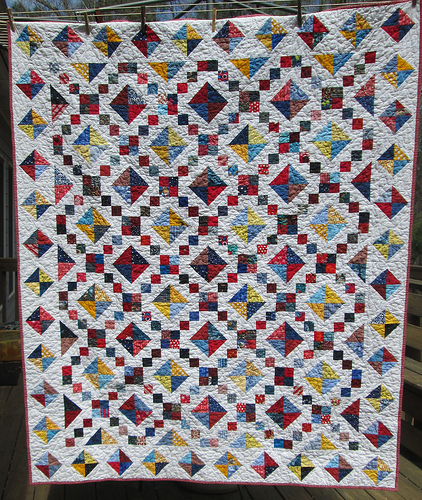 I finished this quilt earlier in the week, but didn't get a chance for decent pictures with the weather we've been having!
And then it seemed that no matter how I hung the quilt or took the picture, it looks crooked. Oh well.
The original pattern called for a border of 2″ squares 5 deep for another 7.5″ of border, but that would put it outside the size limits for QoV.
I just did an all over meander for the quilt since the piecing is rather busy with all the different fabrics. Now to contact the region coordinator to find out where to send it!