Well, Scrapideux is done, and it is QUITE bright.  Here it is in during basting: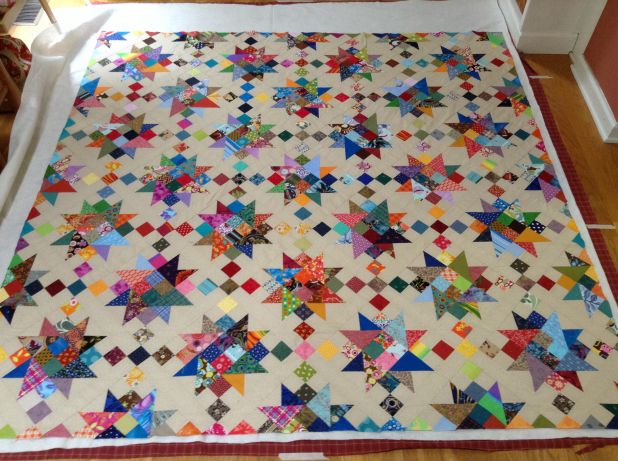 I have a special plan for it, a bit different than I talked about during the podcast. I've gotten started on a replacement for the gift quilt I originally planned this one for that's a little more subdued (well, a LOT more subdued) and more appropriate for the intended recipient.
Used this Week: 10.25 yards

10.25 yd for Scrapideux quilt

Used year to Date: 142 yards
Added this Week: 0 yards
Net Used for 2014: 84.25 yards
YTD Used for Charity: 42.25 yards (30% of total used)
See more stash reports at Patchwork Times!