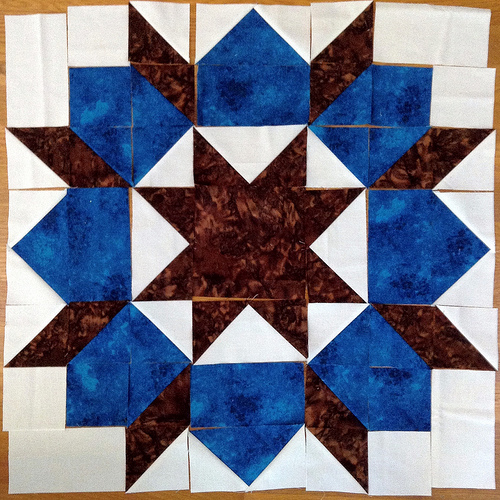 Having finished Scrapideux (pictures up later now that the sun has returned!), I'm starting on another gift quilt as well as another Quilt of Valor.
I've got the units done for the gift quilt using the Swoon pattern, and I picked shades of blues, teals, browns, and grays.  To further mix it up, each block has a batik and a print or solid fabric in it.  The colors are slightly masculine, but the teals and blues really soften it up, and I think it will turn out great (and less eyeball searing that Scrapideux!).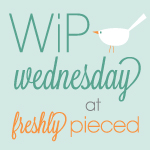 I'm using the pieces for my second Quilt of Valor as leaders & enders to piece the Swoon quilt, so it will come together slowly but surely.  On top of that, we just got our Twilter round robin assignments and I need to pick a focus fabric to go with my center block (which is, of course, completely scrappy) to send along.  I think it's going to require the purchase of some yardage, so hooray for an excuse to buy fabric!