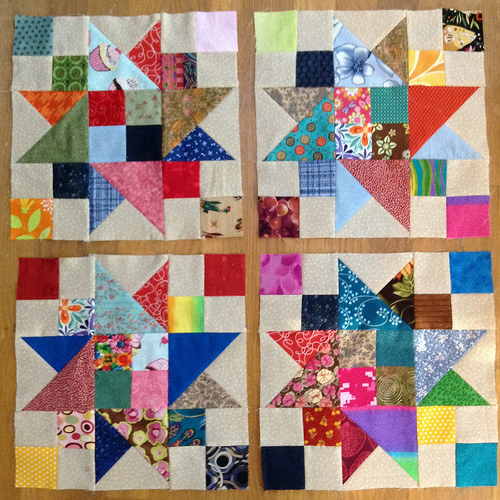 This week I am wondering if there such as a thing as "too scrappy".  I blame this partly on my own control-freak tendencies, and partly on the fact that this is a gift for someone and I'd hate for them to think it's ugly. I don't think it's quite ugly, but it certainly is busy!
I did introduce a little control by using one consistent background fabric - a cream with white polka dots.  Not only was that a nod to my inner control freak, but also a time-saving-during cutting technique!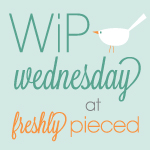 I've got all the blocks done, and am in the process of piecing the top together. If you'd like to make your own version of Scrapitude, check out all the steps on Sandy's blog.
I'm also planning on putting together the rest of the blades from my Bitty Broken Star (in the cool colors to complete the Roy G Biv experience!)