The last few days have been devoted to the creation of Frankenbatting (piecing together remnants of batting into quilt-sized pieces using a LOT of zig-zag stitches). I have a drawer in my cutting table I stuff all the remnants into until the Time of Frankenbattening is ripe. You can tell the time is ripe when the batting bursts forth from the drawer and starts growing cats on it, like this: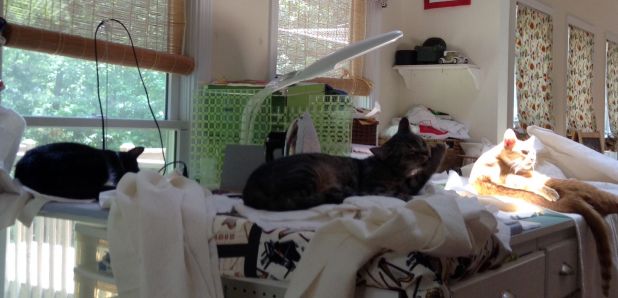 Ready to harvest!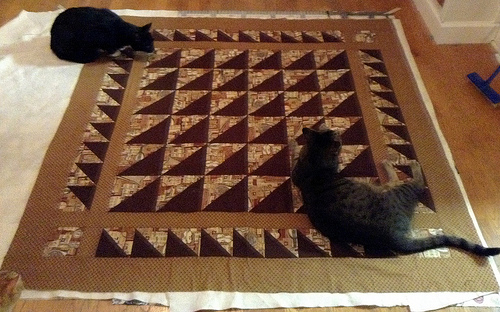 I've pieced together enough to sandwich this quilt, which uses those brown triangles I had cut for another project, and now will be in a donation quilt for the local child services organization. It's named "Half Notes" and is around 60″ square.
I'm working on piecing together another batch to sandwich the Quilt of Valor, and the rest of the Frankenbatting will be used for other charity projects. Right now I've got a bona fide PILE-UP of three quilt tops that need to be finished. I'm thinking I can get two of them done this week if I can get the binding put together.