While you're here, have you entered to win the Scrapideux quilt?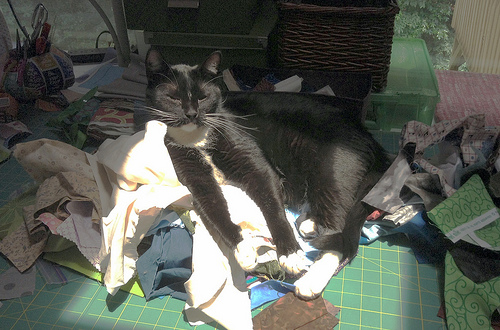 I am surrounded by piles of cats in various states of laziness.
Exhibit A: Jett, in the skylight sunbeam, atop the pile of scraps that needs to be trimmed. Shortly after taking this picture, he rolled belly up and presented himself for rubbing. The scraps are the current work in progress as it's time to empty the bin - he's resting on 3/4th's of the original pile. Yikes.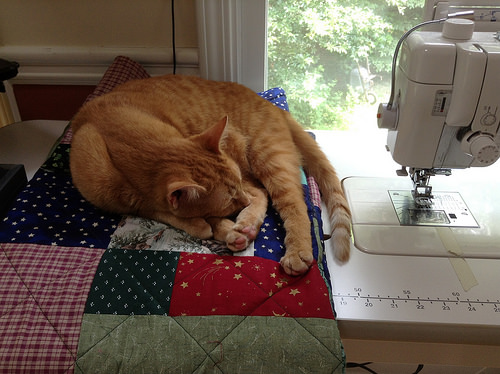 Exhibit B: Nina, atop a charity quilt that needs to be bound (and obviously washed to remove cat hair!). She has not actually moved since taking this picture.
Once I get this bound and the scraps cut up, I plan on cutting bits out for another Quilt of Valor ("regular", not patriotic, this time), and marking and quilting my Bitty Broken Lone Star.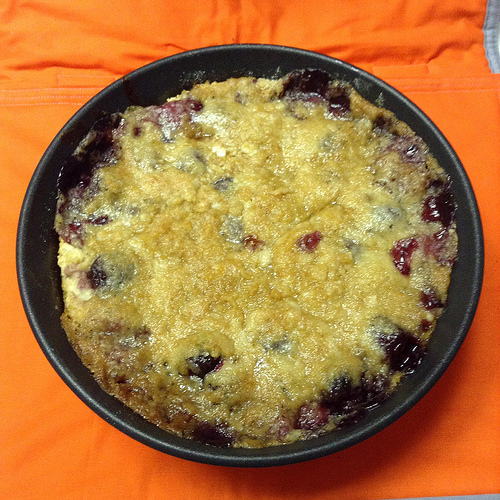 And, because I can, a gratuitous picture of homemade cherry cobbler (from scratch!), which was part of my husband's Father's Day present.