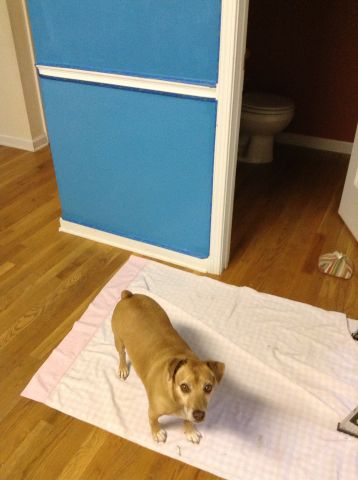 My kids are spending the week with my in-laws, so that means… well, not a ton of sewing. You'd think so, but I got a brilliant idea to paint my kitchen since I don't really have to cook full meals for the entire family. So that's what I've done.
I picked a bright blue/aqua color since our cabinets are white and the floor matches the dog (or the dog matches the floor), and I really love it.  I need to do touch-ups tonight and then I should be ready to peel the tape off tomorrow.
Now, I have managed to do a bit of sewing as well. I'm working on the top for the donation quilt for Good Mews' silent auction; it's a column layout and I picked a focus fabric and then drew out scrap squares to complement.  I realized while piecing that the focus fabric I picked is the colors of my cats - brown, orange, black and white. Serendipity!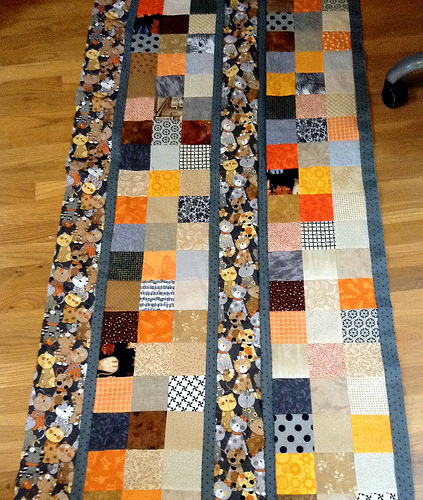 There will be 5 columns of the focus fabric, and four pieced columns.  This is the center, and the flanking columns use a slightly larger patchwork square.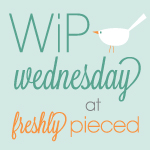 Meanwhile, I finally captured Nina opening the cabinet doors on my cutting/sewing table.