This type of quilt is a bit of a formula for me; I find a "big print" fabric I like and pull out a variety of squares from my scrap bin that coordinate.  Some of these quilts are more successful than others, and this one might suffer from a bit too much color.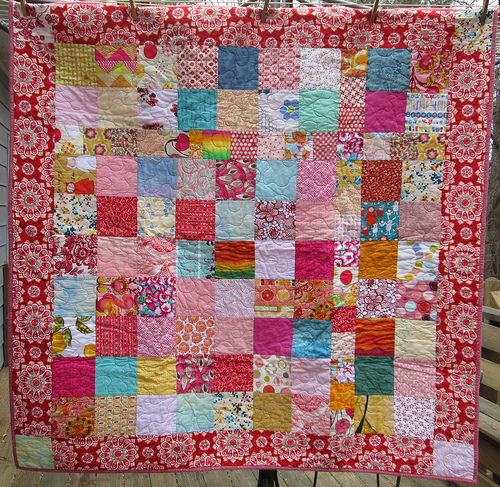 At the very least, it's cheerful!  With this sort of layout, you can lay out a 9 x 9 grid of 5″ squares so a width of the focus fabric fits on the border with cornerstones without piecing.  I had a little leftover, so I pieced in a row of 3.5″ squares as well.
And worse case, if it's too bright, they can turn over since I like the back even more.