This week, I found out I miscounted the number of pillowcases I finished last week, so I get a bonus yard of usage this week for underestimating before.  I also (drum roll, please!) finished the queen sized quilt for Good Mews' auction that I've named "There's Always One". Pictures once I get it wash and dried to remove some marking lines.
In between there, I also managed to clean out the scrap basket and got it all cut up into the right sizes for my scrap storage system (a modified Bonnie Hunter I've talked about on the podcast).  Here's the before and after: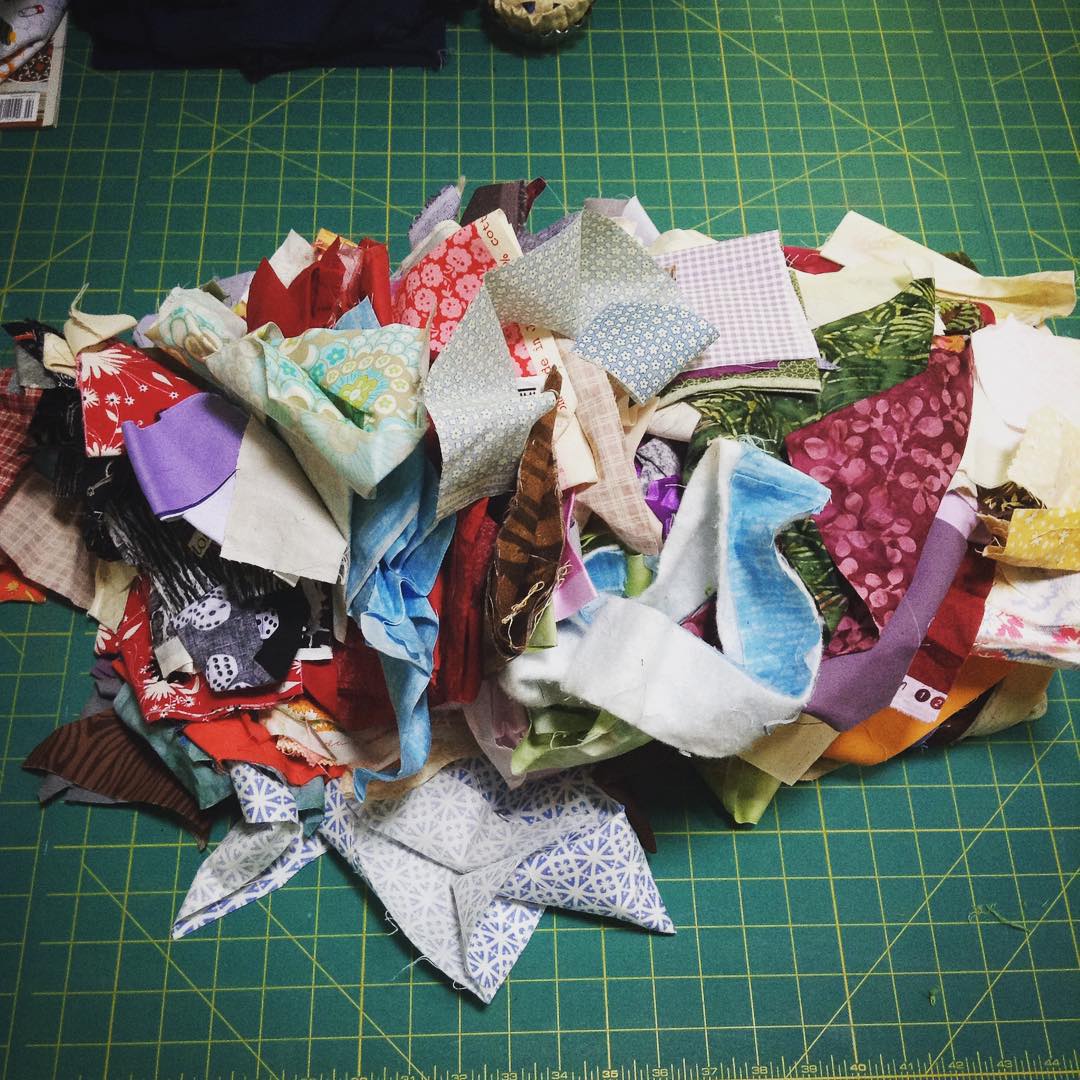 Used this Week: 14 yards

1 yd for pillowcases
13 yd for "There's Always One" quilt

Used year to Date: 170 yards
Added this Week: 0 yards
Net Used for 2015: 92.5 yards
YTD Used for Charity: 99.25 yards (54% of total used)
See more Stash Reports at Patchwork Times!