… two steps back! Or is it 1 yard forward, 2 yards back? Oh well.
I had Saturday Sample block pickup this week, so here is the latest batch there: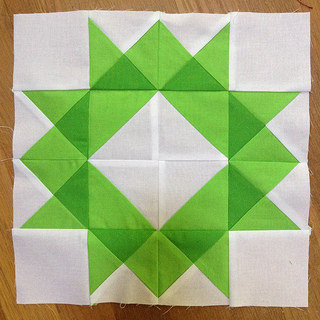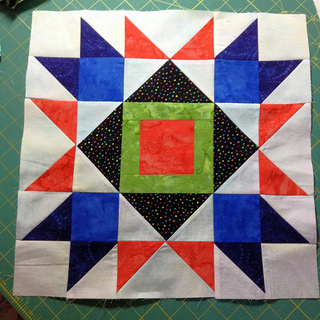 I decided I didn't want to piece a complicated back for my Harry Potter quilt, so I picked up some fabric from the sale room at my LQS this week for it, and I also got a bit of fabric from the A Christmas Story line to make something for my husband. And because I'm not immune to the cotton devil, I also got a panel to make a Grinch advent calendar.
On the other hand, I did finish some projects, too!  I finished my commission quilt, a 12″ mini quilt, and a mug rug.  The mini and the mug rug are for a swap, so no pictures of them until the recipient gets them, though.
Used this Week: 3 yards

2.5 yd for Desmond's quilt
0.25 yd for mug rug
0.25 yd for mini quilt

Used year to Date: 151.75 yards
Added this Week: 8.25 yards

5.5 yd of for Harry Potter backing
1 yd for the Grinch panel
1.5 yd for Christmas Story fabric
0.25 for free FQ for showing my Harry Potter top at Saturday Sampler pickup!

Net Used for 2015: 

60.25 yards

YTD Used for Charity: 73 yards (48% of total used)
See more Stash Reports at Patchwork Times!