This I talk a bit about what I'm working on, and then Daisy pops in at the 20 minute mark or so for some book talk! We have some recommendations and some not-recommendations. We also complain about the weather (sorry Frances!).
Note: Daisy is going to also cast the book discussion on her podcast.
Recommended books:
And here's a picture of my Harry Potter Bookshelf quilt top!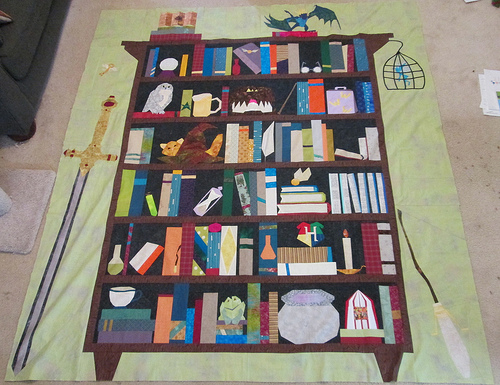 Podcast: Play in new window | Download