Oh hey, I bought more fabric. <insert semi annoying animated gif of people putting on sunglasses with "DEAL WITH IT" captions>
I think this is my last huzzah - I was gifted a gift certificated for Tiny Stitches so I went ahead and got a piece of wideback for backing for the king sized Christmas quilt and a jelly roll that was on sale.  Wheeeeee.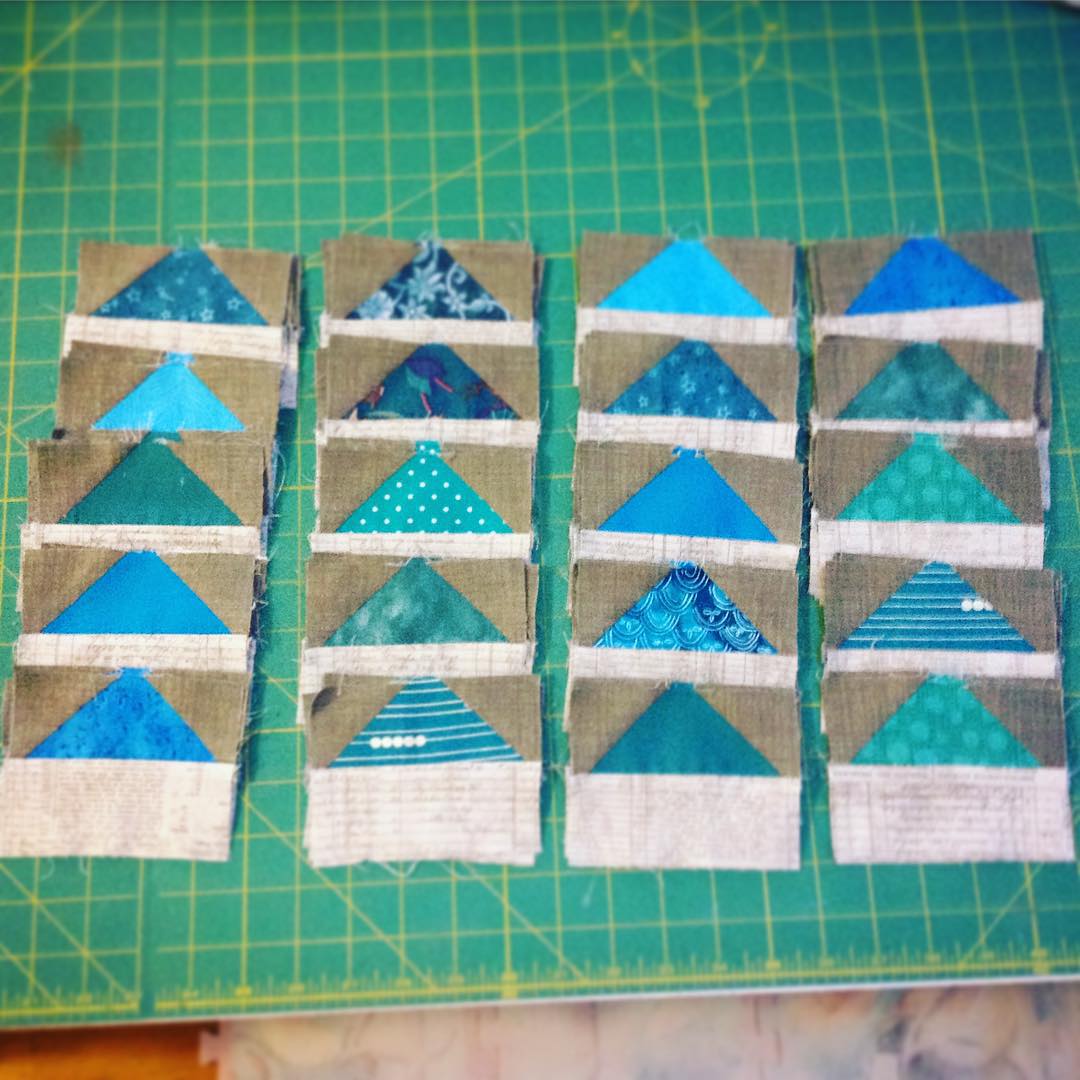 This week my only finishes are miscellaneous storage and scrap holder bags - nothing too exciting there, but I did finish Step 2 for the Allietare Mystery Quilt over at Bonnie's blog (see more progress on her linkup!).
This is the first week with some color in it - I'm using turquoise in place of the red (and orange in place of the gold).  I got the other extra squares cut as well, but they are not as exciting to photograph.
Next week I should be able to report  a finished Quilt of Valor and possibly a decent start on piecing the Christmas quilt I've been planning.
Used this Week: 1 yards

1 yd for various storage bags

Used year to Date: 272 yards
Added this Week: 11.5 yards

8.5 yd for backing
3 yd for jelly roll

Net Used for 2015: 

117.25 yards

YTD Used for Charity: 137.25 yards (50% of total used)
See more Stash Reports at Patchwork Times!