This is a Christmas present for my husband, who doesn't read my blog, incidentally.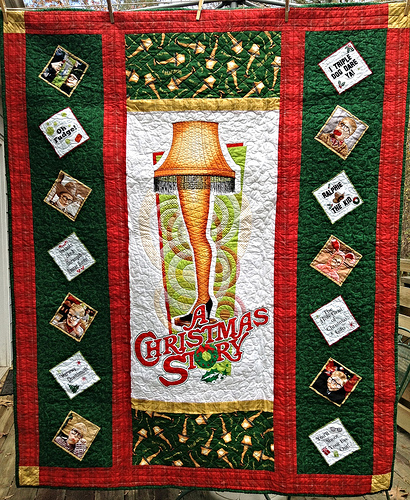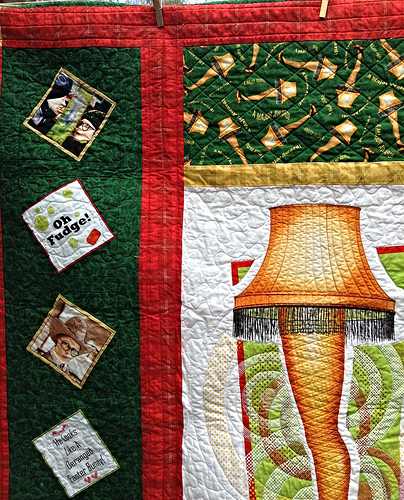 It uses a panel for the center, and bits of the "vignette" panel from the same fabric line for the side borders.
The quilting took some time since I changed thread colors from green, red, gold, and white quite a bit, but burying all those threads was worth it, I think.
The quilting isn't too fancy, but matching the thread colors to the fabric definitely helps!
I have to show it off at guild, and then wrap it up for him. Perhaps I'll write "FRAGEELAY" on the outside of the present.