This week I worked on 3 of my 5 Super Seekrit Special raffle quilt blocks.  As a reward for getting most of them done, I finished two other smaller quilts - the Flower Power one from WIP Wednesday this week, and a pinwheel baby quilt with a minky back.  And because I listen to Lynn, who is very smart and knows the Power of Labeling, I made a bunch of quilt labels and even used some of them on recent finishes.
This week I think I'm going to work on my Glow Sticks quilt from Cristy Fincher's class and the remaining raffle blocks, then back to the pattern designing and testing work. Here's my fabric for the Glow Sticks quilt: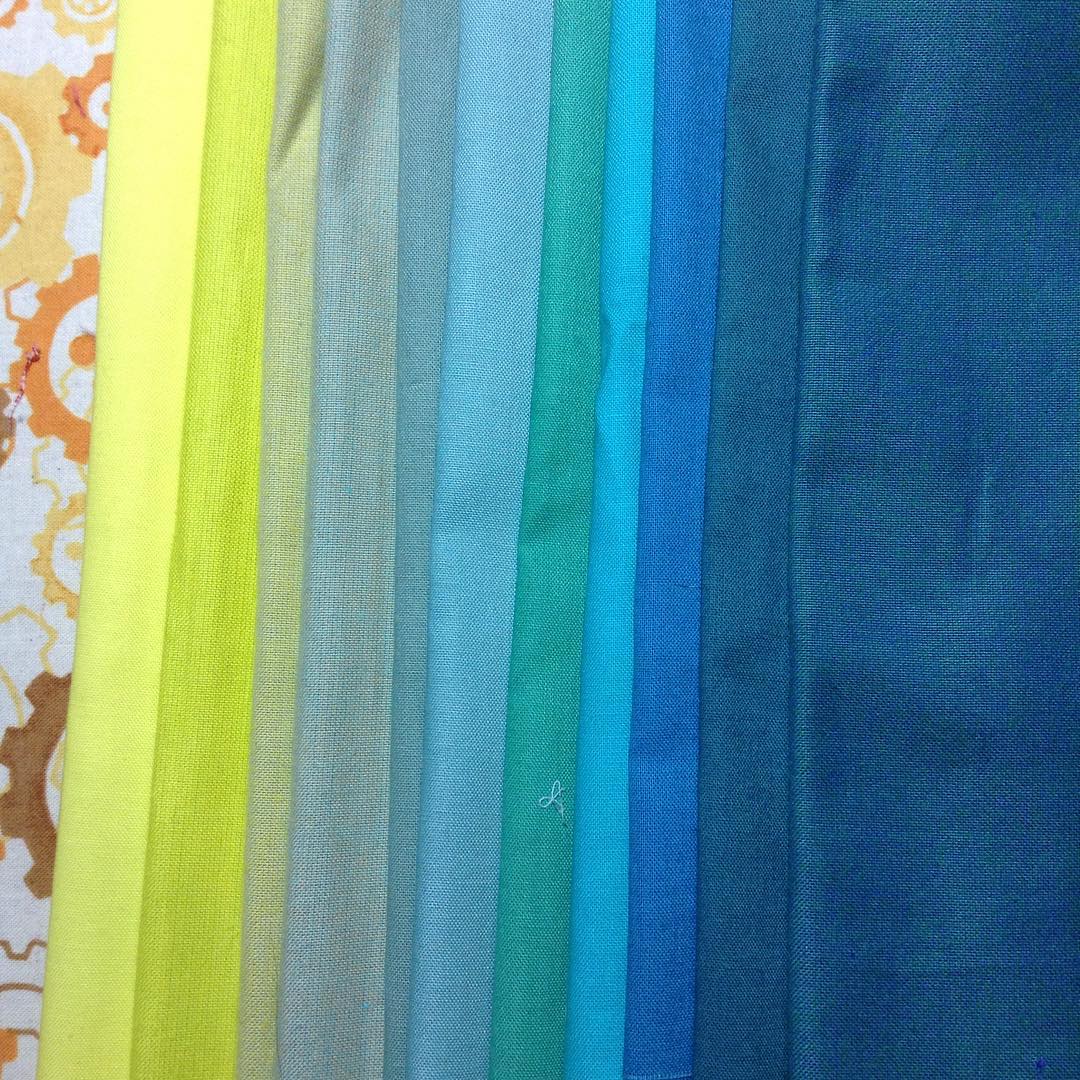 Used this Week: 8.25 yard

3.75 yd for Baby Pinwheel quilt
4.25 yd for Flower Power quilt
0.25 for miscellaneous quilt labels

Used Year to Date: 92 yards
Added this Week: 0 yard
Net Used YTD: 

42.25 yards

YTD Used for Charity: 41.25 yards (45% of total used)
See more stash reports at Patchwork Times!