Well, I finished this quilt over a month ago, but because it's such hard work to drag the camera upstairs after taking photos and then to plug the cord into the computer, clearly it's taken a month for me to gather the strength to make all those connections.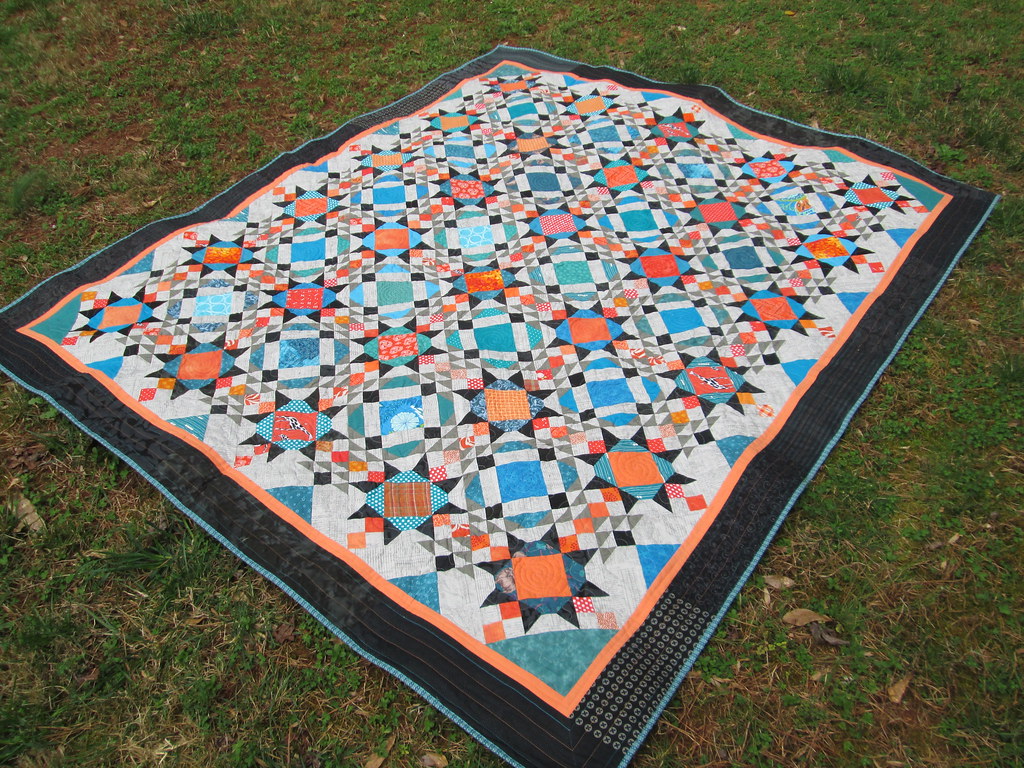 HA! Nope. Just forgot about it. Oh well.  But we have had two picnics on it in the backyard since I finished it.
Neither of these involved chicken, however, despite the name and the poultry ledger background fabric. I believe one was pizza and the other was hamburgers. Fred got in on the hamburger picnic after getting the short end of the stick for pizza (pork isn't good for dogs, so no pepperoni for pups around here).
I did get a comment on Instagram that people love that I use my quilts. There are some that I hold precious and don't fling out into the yard (*ahem* Harry Potter Bookshelf), but for the most part, I know I can always make more quilts, so why not use them? And they make me happy to look at, whereas I find quilts in my house that I loved and finished and put up and they aren't making anyone happy that way.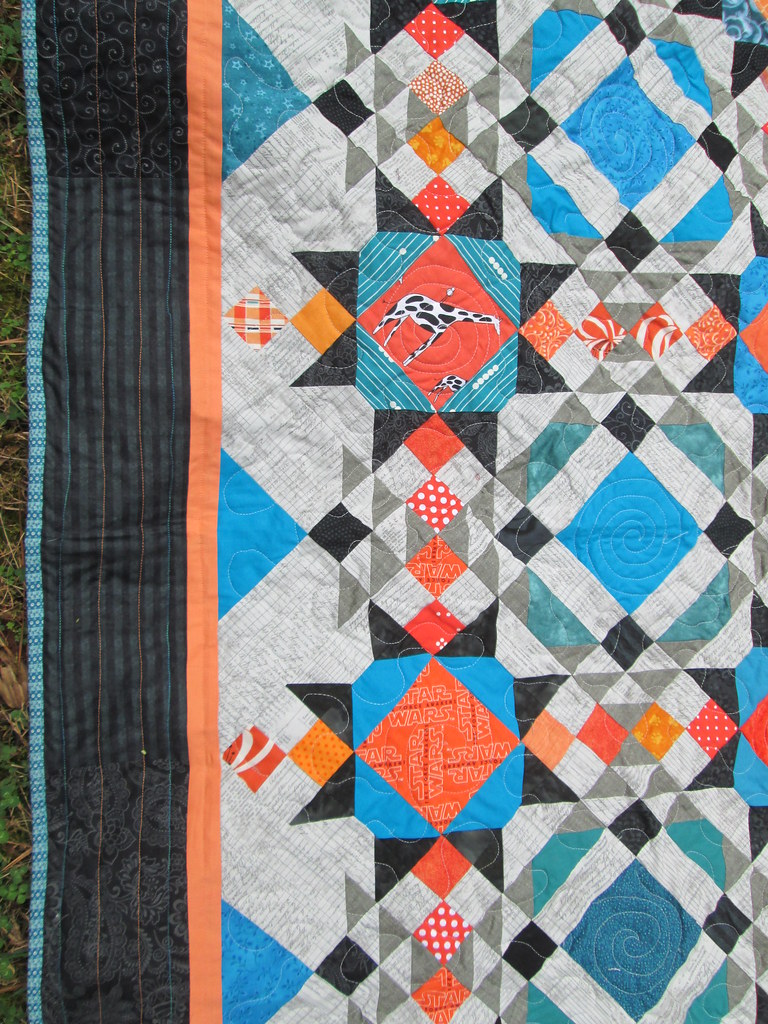 Getting back on track, this was a Bonnie Hunter pattern, the Allietare! Mystery Quilt.  The beauty of scrap quilts is that all sorts of fun fabrics make their way in, and you end up with a Smug Giraffe next to Star Wars.
I did my border a tad different than the pattern. I used 6 1/2″ wide strips of the back fabrics from the center to make a scrappy border, and I didn't scallop the edge.
I think you can see my quilting here - each big square got a swirl in the middle of it, and I meandered to travel from center to center.  The borders got straight line quilting in either orange or teal thread to make it more interesting.
We've got this one queued up to got to family movie night at the school next week, along with a couple other quilts since it usually ends up colder than we think for an April evening!