There's nothing like laying out a king size Christmas quilt in the front yard (in April no less) to really bring a neighborhood together. Got some funny looks by the dogwalkers this evening as I was photographing this one.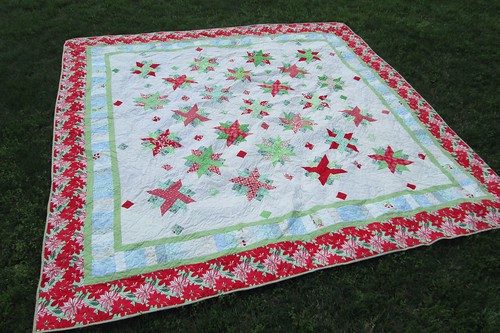 This is Jingle Stars, and original design using Kate Spain's Jingle line of fabric.  I designed the star blocks to make use of a jelly roll, and complemented it with a layer cake to round out the yardage.  Because this particular line also had a lot of very light prints, I used those in a piano key border, which is my favorite part, I think.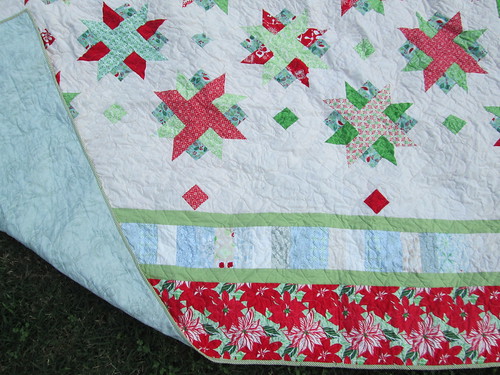 The outermost border is a complementary print from a later Kate Spain line, I think, and I even threw in a Basic Grey fat quarter for the aqua squares in each of the stars.
This is one of two king-size Christmas quilts I made this year; the other is out at the longarmers still, but I did this one myself. Lynn pushed me to be more adventurous in my design, but I fully confess that my quilting skills on my domestic machine still outpace my longarm skills. But, it's done and ready for Christmas, and I love it, so there!