Update: Accidentally linked to the wrong mp3 file. It's fixed now!
This episode, Pam and Lynn talk all about UFOs– the how's, why's, and where's.  We also announce our new quilt along, starting May 24, with @VeryLazyDaisy!  The bookshelf quilt pattern is available on Craftsy.
Check out Daisy's sample from the #SummerReadingQAL: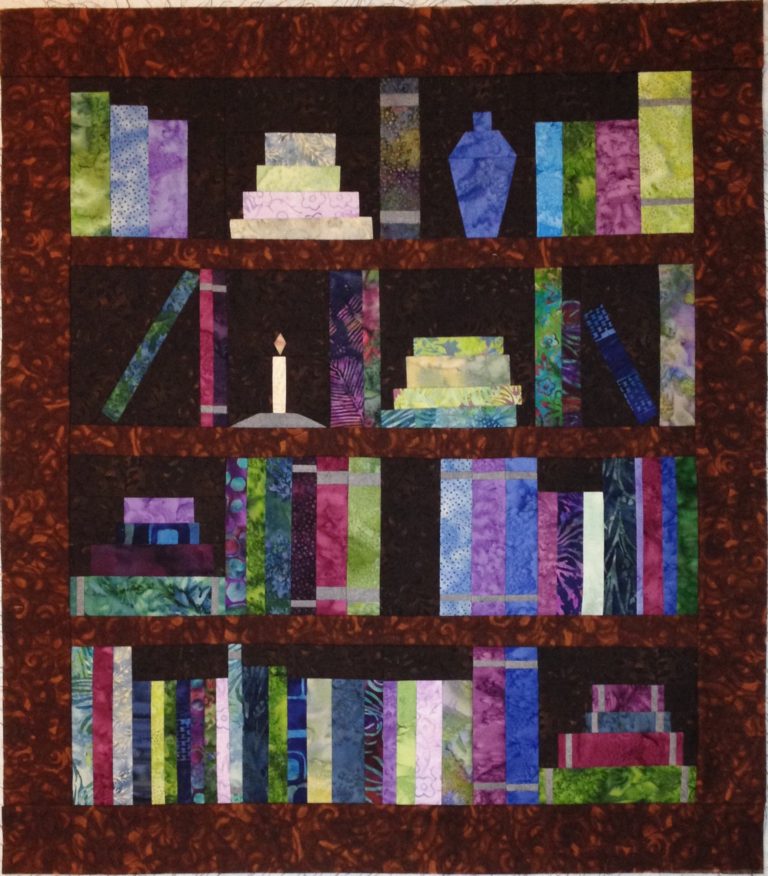 This is the audio-only version of the video on YouTube. See show notes, photos, and more available on The Stitch TV Show page!
NOTE: This audio-only version of The Stitch is replacing my usual weekly HtbaS podcast; I'll be back solo next week for the usual geeky fare!
Podcast: Play in new window | Download