This week I catch everyone up on the big news from the past couple weeks, from meeting and taking a class from Bonnie Hunter, finally revealing the East Cobb Quilters' Guild raffle quilt, launching our pattern line July 16 both online and at Red Hen Fabrics in Marietta, GA (stop by 11-2 on the 16th for cake and to submit questions for our live taping later that day), and when I'll be at QuiltCon East.
I'm teaching an Aeroplane Bag class on July 23 at Red Hen Fabrics in Marietta, GA.  The shop should have sign-ups open soon if you're nearby and interested.
Here's me being mildly smug about sitting next to Bonnie during an impromptu show and tell session during our Blue Ridge Beauty class. Yes, I sat in front of the class like the big nerd that I am.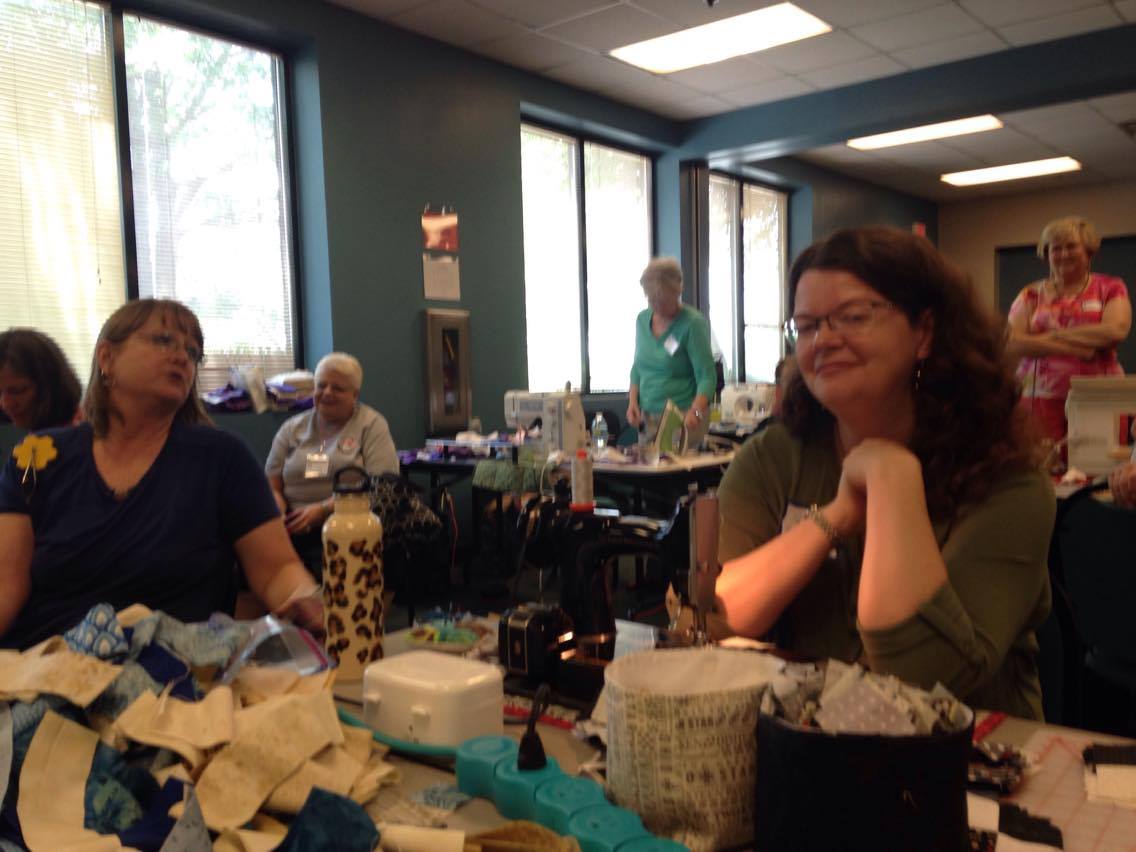 And here is the East Cobb Quilters' Guild finished raffle quilt!  The drawing is June 10, 2017, and you can purchase tickets remotely from our raffle coordinator Claudia at ecqgrafflequilt at gmail dot com.
Here are the book reviews I give at the end of the episode:
Stay in touch! Leave a comment on the blog or follow me on Twitter or Instagram at the username @Pantsfreesia, or email me at info at hiptobeasquarepodcast dot com.
Subscribe to the podcast via iTunes or RSS, and if you enjoyed the show, please leave a positive review on iTunes!
Podcast: Play in new window | Download