A bang-up finish with several finished this week! I'm going to a do a year-end wrap up post on my stash usage (with graphs!) on the 31st.  I might even have some clothing fabric usage to report if I make anything out of cotton fabric.  But for now, this week was spent finishing up gifts.
Non-reported usage is, of course, for the next step for Celtic Solstice. On the right are all my bits made so far.  So pretty and bright! It's almost time to start thinking about backing fabric, especially since I have two gift certificates for two different quilt shops burning a hole in my pocket.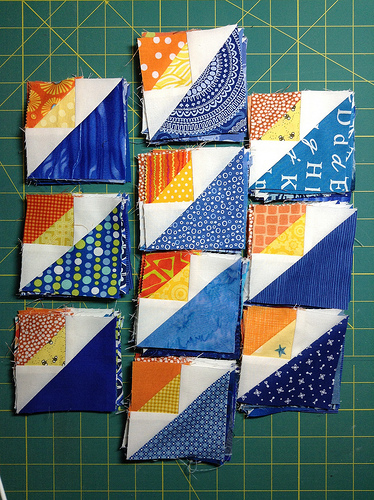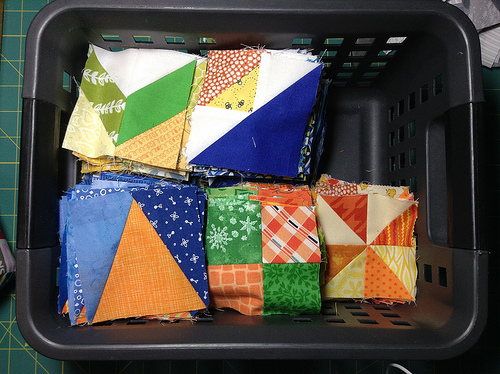 Used this Week: 7.25 yards
Used year to Date: 404.5 yards
Added this Week: 0 yards
Net Used for 2013: 209.75 yards
YTD Used for Charity: 150.5 yards (37% of total used)
See more stash reports at Patchwork Times!