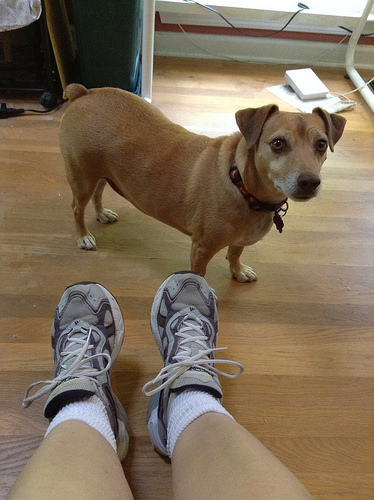 It's time to retire my running shoes. I have run over 1,100 miles in them, which I think is well over the recommended distance.
So rather than post a picture of some in-between projects, here's Fred looking pensive about the entire affair, and wondering if I'm going to take him out for a run, too. He might also be concerned about my fashion choices since my new running shoes are bright teal.
In other news, Row 4 of the Diamonds in the Sky EPP project is attached and I'm gearing up to assemble row 5.