I was so pleased with my first Great Getaway Bag (featured over on Sara Lawson's blog on 10/17!), I made a second one to donate to the East Cobb Quilter's Guild for their "Small Treasures" auction at the show next June.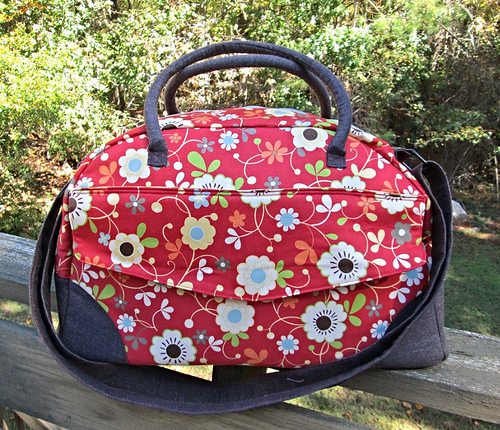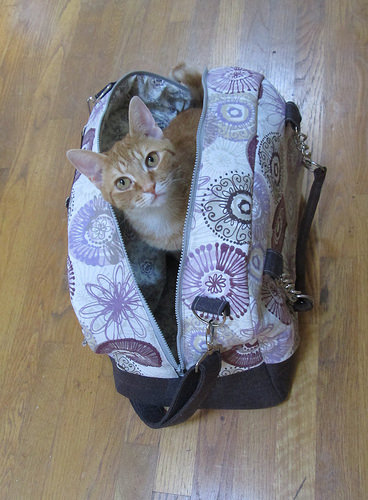 My first version used pre-made handles with very loud, jangly chains.  This one is a little more stealthy since I ma de the handles using some flexible tubing inside the fabric. I also kept the long strap permanently affixed, primarily because I didn't have swivel clips on hand in the right size.
Despite my simplifications, it holds the same amount of "stuff", though. Shoes will fit width-wise, a couple days' worth of clothes on top, and an essential travel cat.