This week I'm focused on quilting my Bonnie and Camille sampler quilt.  Here is an early picture in the basting process: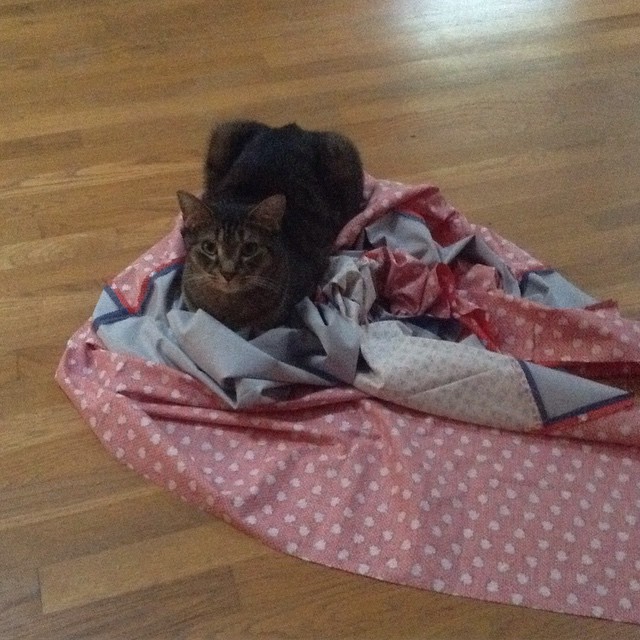 Step 1: Layout quilt back
Step 2: Remove cat. Repeat previous step.
Step 3: Layout batting and top and take picture quickly before further cat helpering: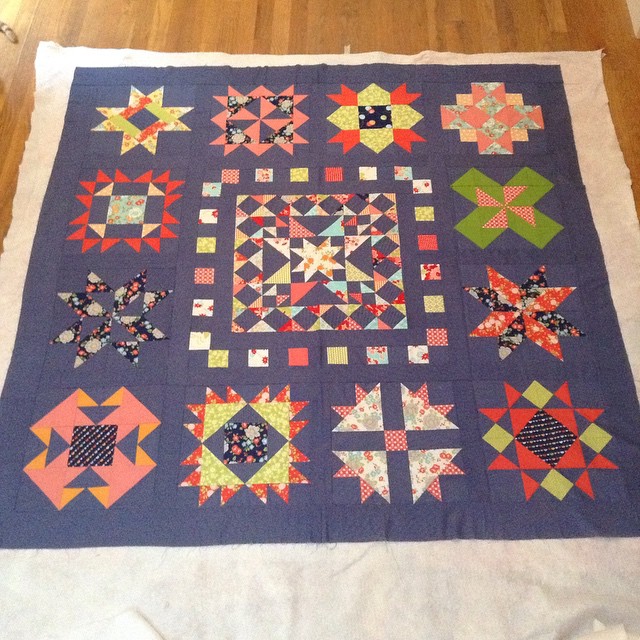 Step 4: Baste like the wind!
Step 5: Quilt: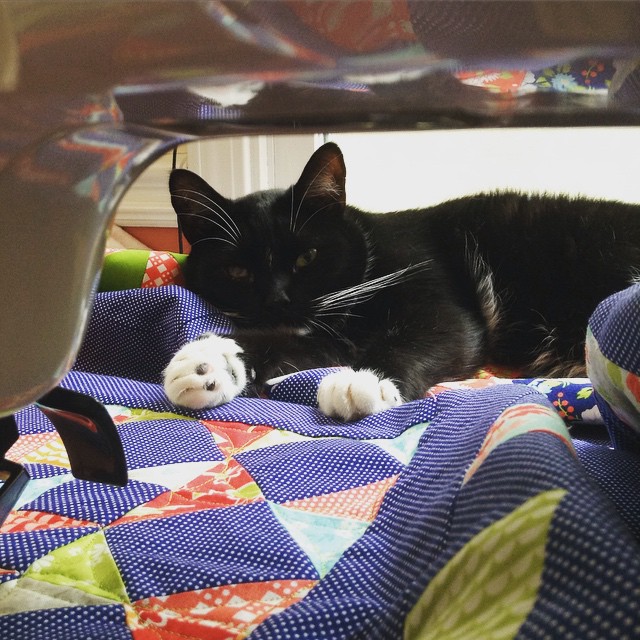 Step 6: See Step 2.
See more WIPs on Lee's blog!