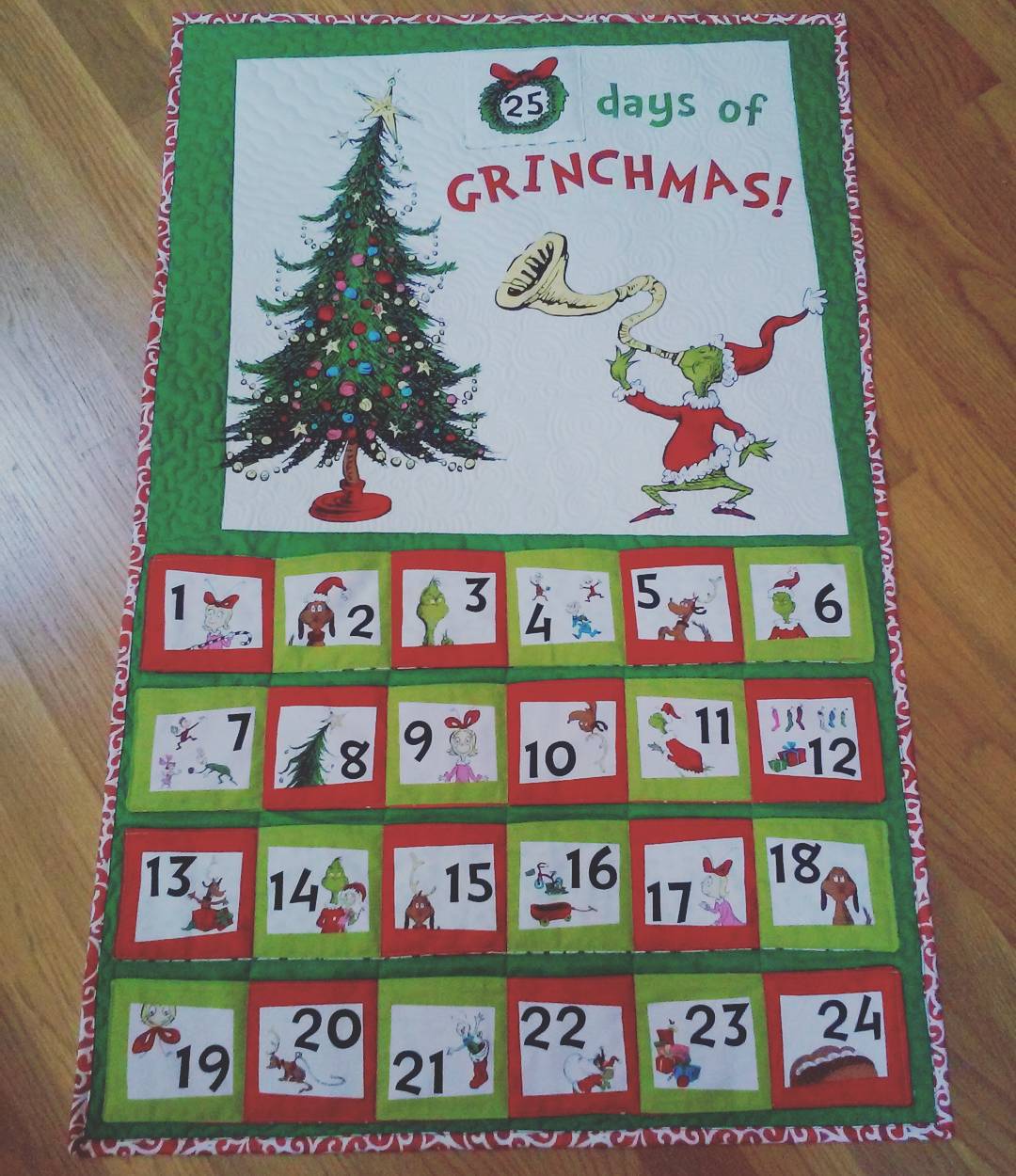 I managed to finish a few projects this week, balanced by some additional intake. Such is life!
One of the projects I finished is an advent calendar featuring the Grinch.  My husband is a bit of a Grinch about Christmas decorations, so this is in his honor, and also matches the Grinch quilt I made him a few years ago. You can see a close up of the quilting detail in the negative white space in this picture.
Not pictured: the small stuffed Grinch figure that gets moved along the pockets to count the days down. There may have been a cat involved in his mysterious absence from the picture.
After that, I finished a few Christmas gifts (still unnamed), and then the Christmas Story quilt for my husband because of it's a Major Award!  For whatever reason, this picture of Nina cute-ing it up and interrupting my quilt is one of my most popular Instagrams ever.
For those of you quilting along on the Star Wars Droid quilt along, the sashing instructions are now posted!  Final assembly instructions go up next week.
Used this Week: 10 yards

1.75 yd for Grinchmas advent calendar

2.25 yd for various Christmas gifts

6 yd for Christmas Story quilt

Used year to Date: 257.75 yards
Added this Week: 7.5 yards

6 yd for king size Christmas quilt

Net Used for 2015: 132.5 yards
YTD Used for Charity: 129.25 yards (50% of total used)
See more Stash Reports at Patchwork Times!