I thought about WIP Wednesday last night while it was still Wednesday, but I also had a cat in my lap and no access to my laptop while being held down by such imminent cuteness.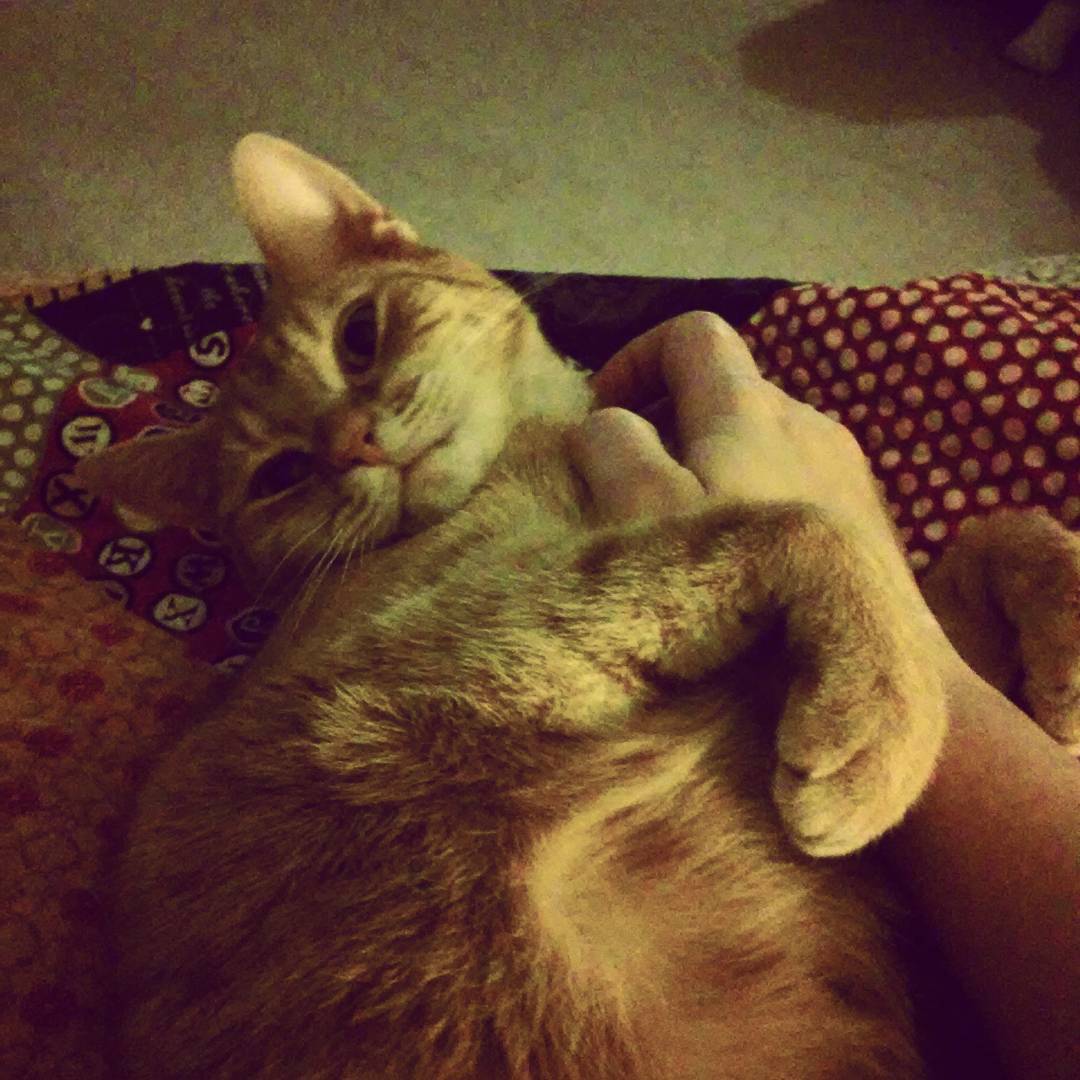 But here's what I'm working on - a low-ish volume tumbler quilt.  I had cut all these out thinking I'd just piece them as leaders and enders, but I ended up webbing the rows together 12 at a time (it's 12 rows high, and 15 tumblers wide), and before I knew it I had a quilt top.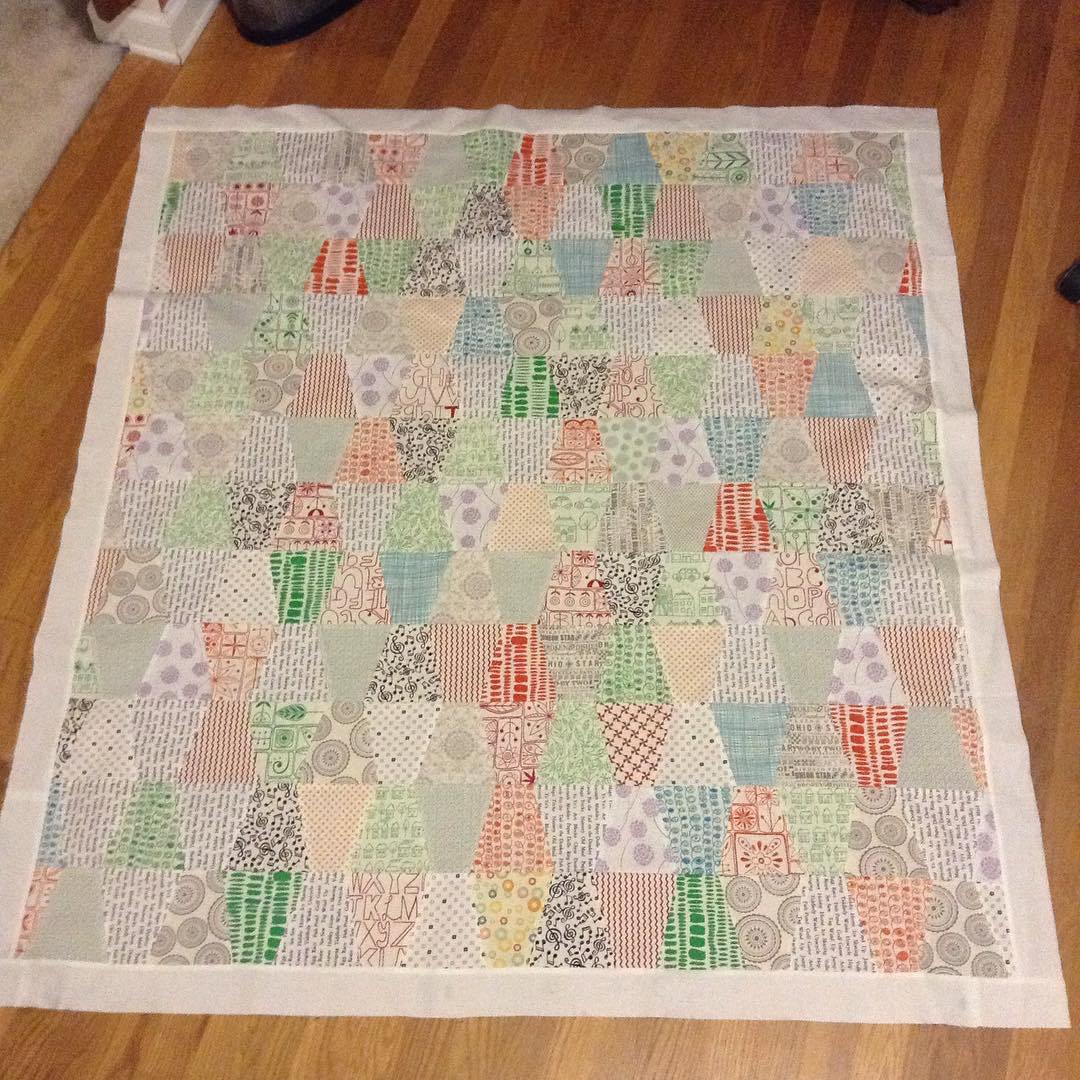 Truly I did piece them as leaders and enders while assembling the borders on my other giant hexie quilt (which is FINALLY being written up as a pattern - huzzah!).
For those of you in the US, have a Happy Thanksgiving!