Whenever my husband asks what I'd like for whatever upcoming holiday or celebration, I've stuck pretty closely to the same answer the past few years: "Clean bathrooms." Alas, my mom does not have a standard wish I can so easily fulfill, so she's getting an early Christmas present for Mother's Day this year.
She saw this little quilted mat I made for the neighborhood swap and asked for something similar to hang up in their house, so when she didn't have a ready answer for Mother's Day gift giving, I decided to whip this up for her.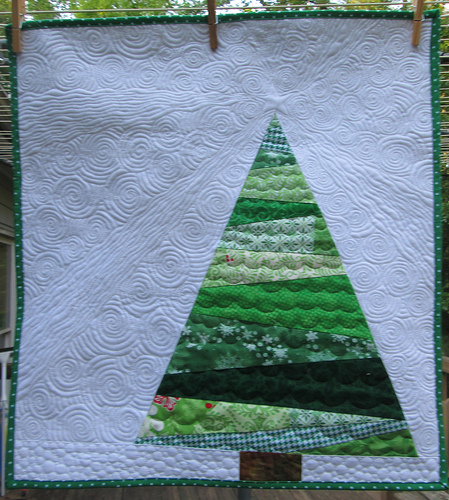 You can see a bit more of the detail of the quilting on the tree-top star in this picture: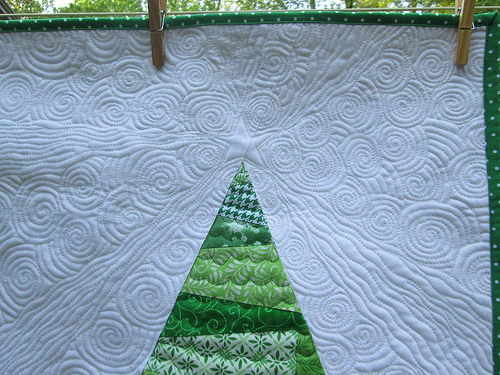 I really like the mixture of the textures here, and will really only do quilting this dense on a wallhanging because it does make it rather stiff!