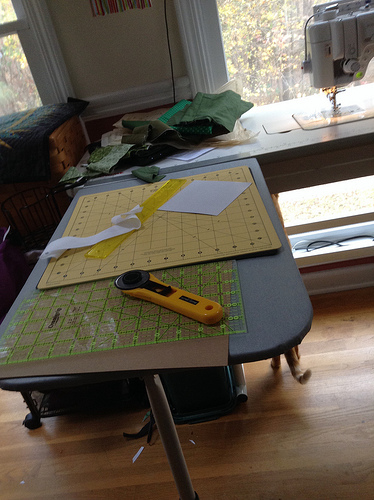 I have kept up the momentum of my weekend retreat by continuing to paper piece. I had vaguely forgotten how irritating it was to chop off all those bits of fabric, but I'm pressing onward with the help of my pressing extension table.  I don't think I mentioned this more than in passing on the podcast, but I saw this somewhere and googled it and found the Sewer's Station at Nancy's Notions.  The Portable Ironing Board (which is what I have) attaches to any table using a bracket and adjustable screws, and comes in handy for retreats.  And paper piecing, if you put your smaller cutting mat on it.  My friend Lynn had BOTH tables and set up a command station of sorts at retreat.
I complement mine with the Sip and Snip, which is a combination cup holder and thread catcher.  This is incredibly important at any sewing event since my guild is entirely prone to spilling liquids wherever we go. Tea, coffee, water, etc. It all ends up on the floor.  We are hopeless, but I'm proud to say I've not spilled any time I use my Sip and Snip since it holds my cup or water bottle.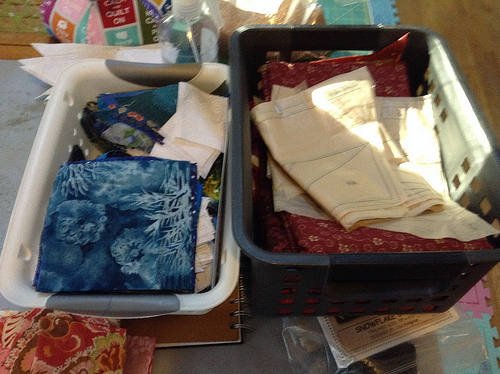 Thus ends my unpaid product recommendations.  Here is a pile of fabric I need to sew back together.