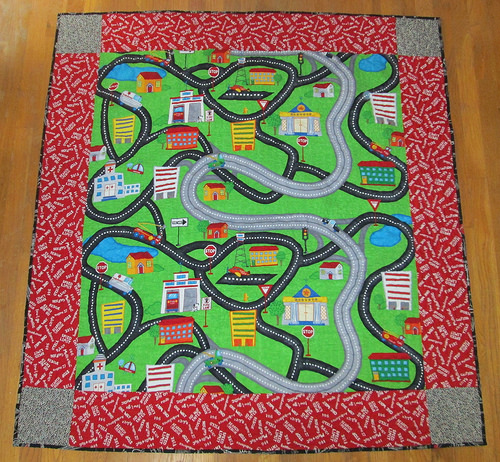 Well, technically I finished this a looooong time ago, but can only just now share pictures.  This is a birthday present for my niece, who turned one this month, and finally got to open her presents! The road/town fabric is in quilt shops now, but I can't remember the designer or the manufacturer, of course.
The red border print is a coordinating  fabric from the same line, and I used some black and white polka dot cornerstones from my own stash.
I paired it with a set of wooden vehicles from Melissa & Doug, which are okay for kids under three. My sister tells me my niece is  off-roading it a bit with the cars, but perhaps soon the family traits will manifest and she will do everything in the appropriate lines?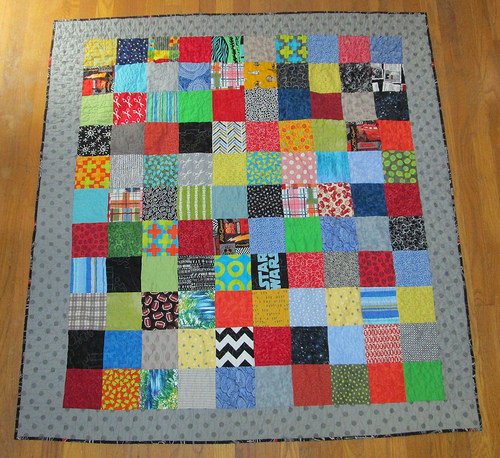 I'd love to give my niece some Matchbox cars, but ALAS, two years to go due to choking hazards! My kids still play with the racecars my sister and I played with as kids. A lot of them are pink, or had to do with horses or hunky firemen, I think.
Because it didn't require a lot of piecing on the "front", I decided to mix it up a bit on the back and pull in a lot of charm squares from my stash in bright funky colors and prints.  As well as Star Wars, Georgia Tech, and even some football fabric.  You know, in case she gets into sportsball like her dad or Granpa.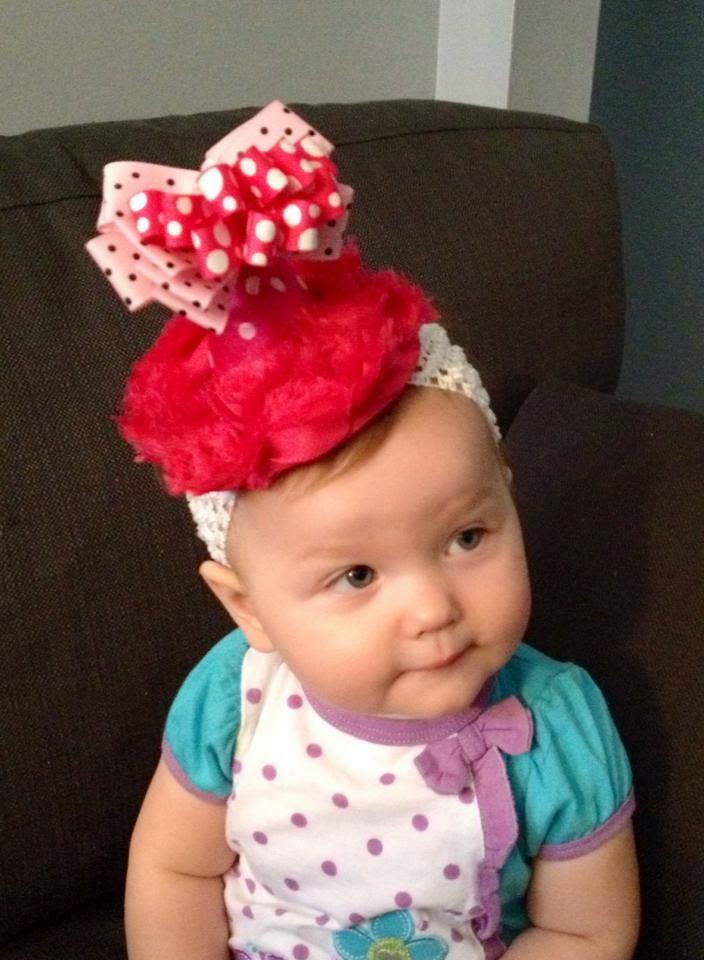 For now, she'll have to settle for being adorable. 🙂
My sister also told me my other niece (a teenager) "borrowed" the quilt after the baby went to bed. I told her at least the humans got to claim a quilt instead of the cats!