Blammo! Not a single sewn thing officially finished this week. I can live with that, especially since I did get sewing done, but not yet finished.  Here are this month's Saturday Sampler blocks from Tiny Stitches: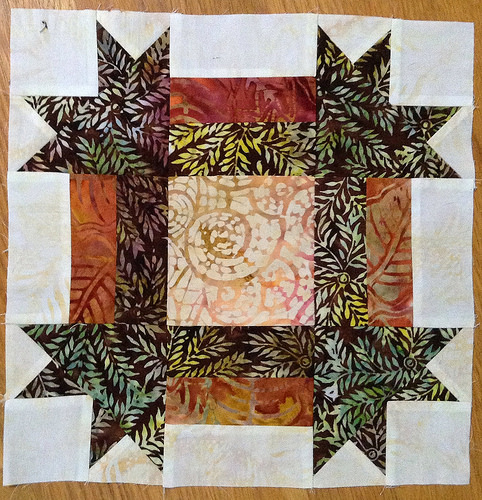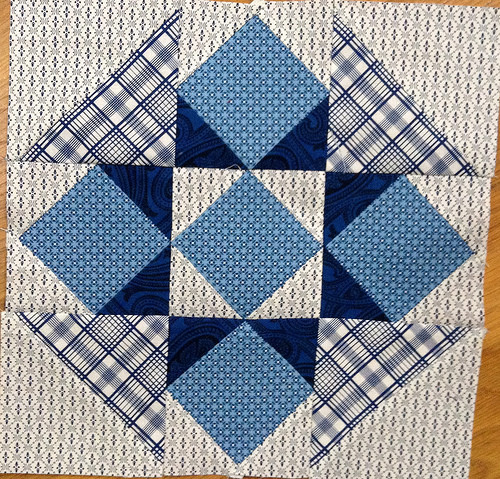 This is the last month for Saturday Soiree, the blue and white quilt.  I've got my sashing and setting kits sewn up for this quilt, so I'll work on putting the top together at my guild's day retreat next Saturday. It'll end up being a big old mamma-jamma queen/generous full size and will go on my daughter's bed since blue is her favorite color.
I also took some time to do a fundraiser for Good Mews and went to a "paint your pet" night at a local painting place called Canvas by U.  Here's the original photo of Nina I worked from (the ladies at the store did a pencil sketch on canvas to start us off), and here's the resulting painting: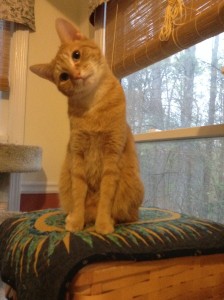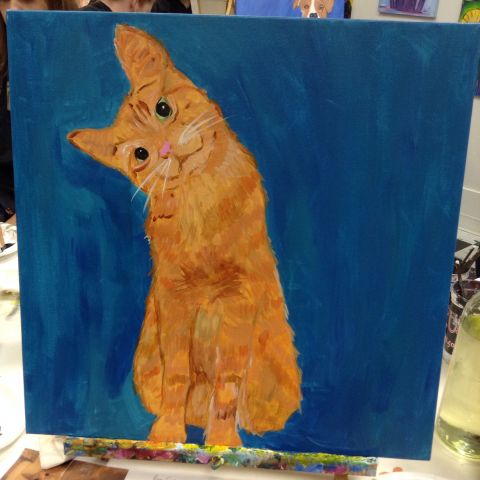 Used this Week: 0 yards
Used year to Date: 157 yards
Added this Week: 0 yards
Net Used for 2014: 87.25 yards
YTD Used for Charity: 42.25 yards (28% of total used)
See more stash reports at Patchwork Times!