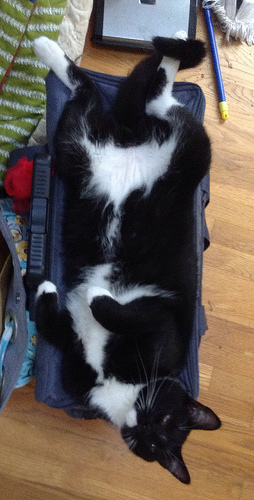 I can't explain why my cats love the top of my travel tote for my sewing machine, but inevitably they trade off who gets to sleep in it like a hammock.
This will be a problem shortly as I'll need to take it with me on a sew-in AND a day retreat this week, and I'm pretty sure cats are not allowed at either location. In the mean time, I've been cutting out fabric to get ready for the various events, and have the following ready to go:
Quilt of Valor parts with some units partially assembled
HST quilt to use up brown triangles cut for another project that ultimately looked better with another fabric (put a pin in that)
Squares assembled to create one of the disappearing nine patch quilts I'm demo-ing at my next guild meeting.
The various parts for Saturday Soiree, as cornerstones, sashing, and setting triangles are all done and ready to go with the 12 blocks.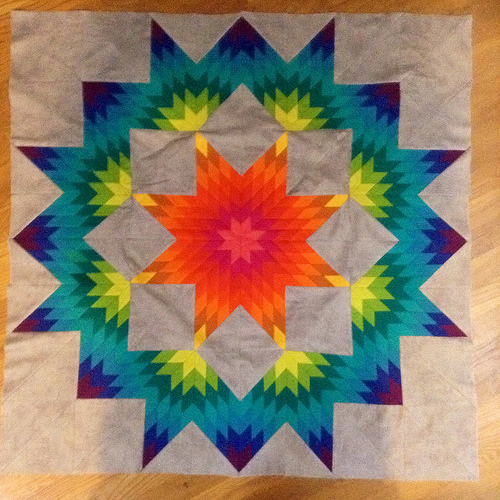 When I haven't been cutting, I've been putting together this fun beauty.  I have a couple tented areas to correct (this picture was taken after I had fixed about five others), but it's 90% there.  I'll be adding more of the gray as an outer border (had previously planned on solid brown, but the grey is much better!), and some applique, but haven't nailed it down yet.