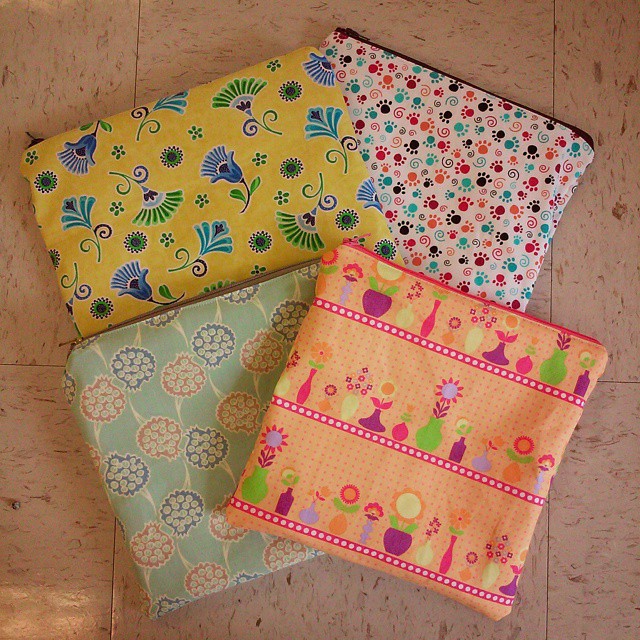 This week was fairly productive with the quilt retreat I had on Saturday.  Before then, I finished my Sidekick tote (pics coming when it stops raining).  I prepped a couple projects, and managed to almost finish a the Polkadotamus baby quilt top and complete 4 zipper pouches. I also worked on the applique for 2 of 6 blocks to finish Bonnie & Camille, and sewed together some pinks scraps for some "made" fabric.
Polkadotamus is the same pattern as Frilly, but with applique in the middle of the plain blocks. It's a commission quilt for a friend's new grand-niece or -nephew.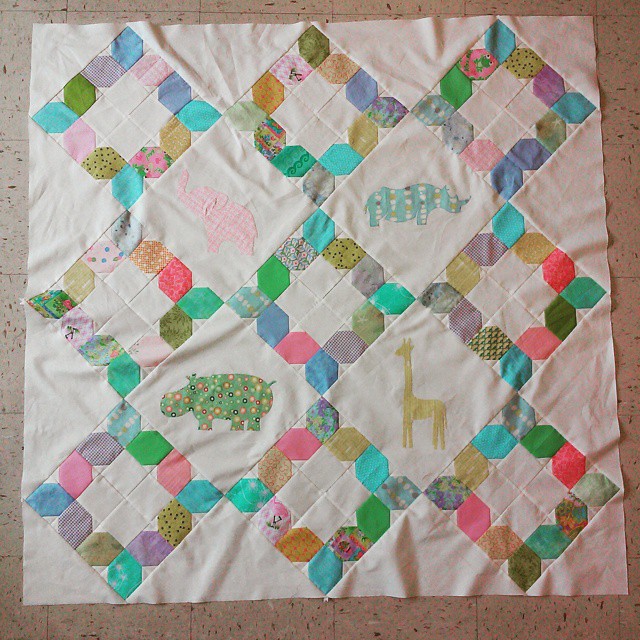 Then today, I got industrious and finished the final border for the Quilt of Valor I've been puttering on, and quilted and bound it.
Used this Week: 7.25 yards

0.75 yd for Sidekick Tote
 1 yd for zipper pouches
5.5 yd for QoV panel quilt

Used year to Date: 121.5 yards
Added this Week: 0 yards
Net Used for 2015: 

50.75 yards

YTD Used for Charity: 62.25 yards (51% of total used)
See more Stash Reports at Patchwork Times!