I started this draft as the launch party was winding down at Red Hen and we were gearing up for the onsite taping of the July show.  We'll have even more exiting news that will come out in the episode (releasing July 28th), but for now… here are quilts that my nerdy little hands personally made from our pattern launch:
Lynn designed the original, and I made the simplified version from a layer cake: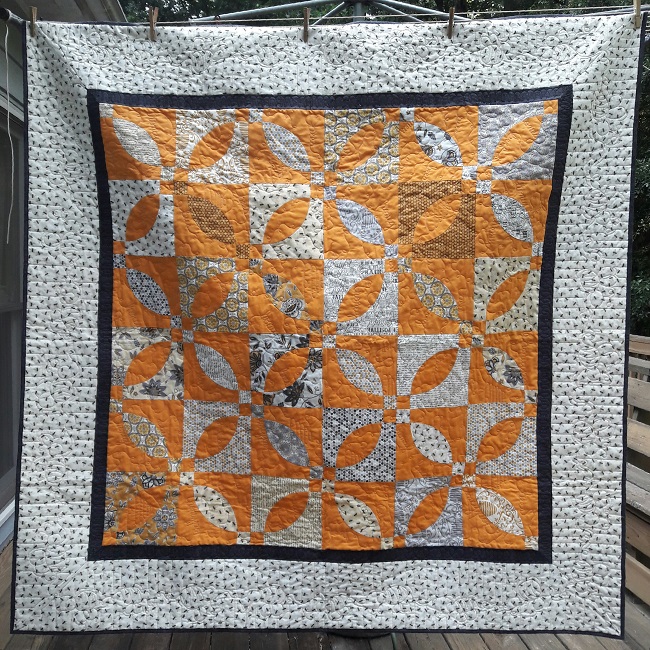 I also made some other versions you can see on the official blog over on The Stitch TV Show blog (tabletopper and tablerunner sizes).
This is one of my designs, inspired by my Ted quilt from a couple years ago. I love the fabric palette here, and still love the technique of sewing all the scrappy bit together to make the accent border.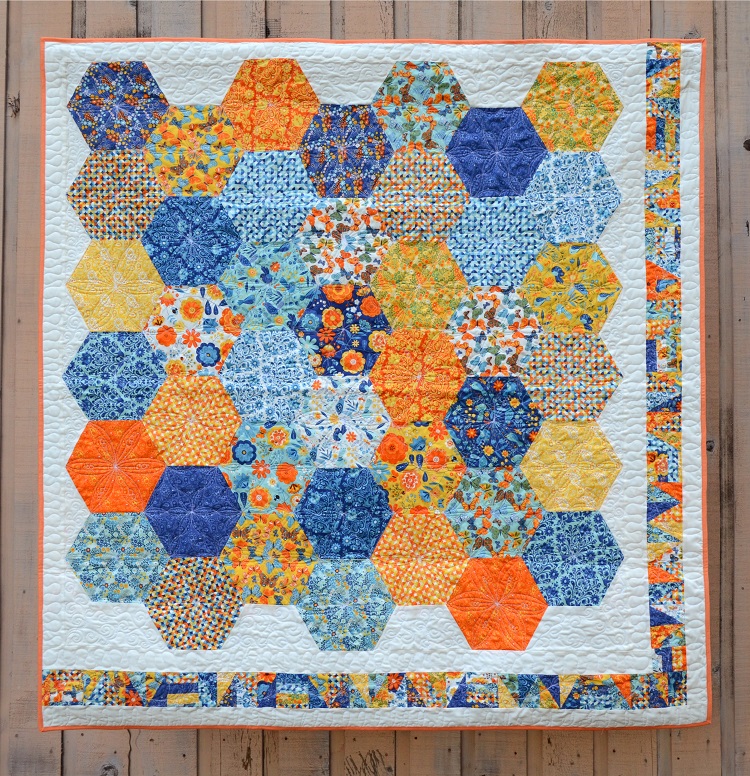 We had a spirited discussion whether "tablerunner" is one word.  To me it is, but Webster is a tricky old devil and disagreed with me, so I lost that fight.  Since we have instructions for four table runners, Lynn and I divided and conquered, making two each.  I got autumn and winter, so I designed a leaf applique and a thread painting design.


And now I'm busily working on the next pattern for hard copy release, as well as another for online, plus customer service and various other business responsibilities. Whew!  I'll talk more about the launch party on this week's podcast, and the awesome cake we had, because what is a party without cake?