This week I finished sewing the #DroidQuiltAlong blocks! I have the sashing put together, and will assemble the blocks into the top over the next few days so I can go quilt it this weekend. Terribly exciting.  I also posted the fabric requirements if you want to play along.
I also trimmed up my Star Wars fat quarters to piece the back together.  What I originally planned may drive me nuts since it would involve the prints being turned 90 degrees, thus sideways, but that's an easy enough fix.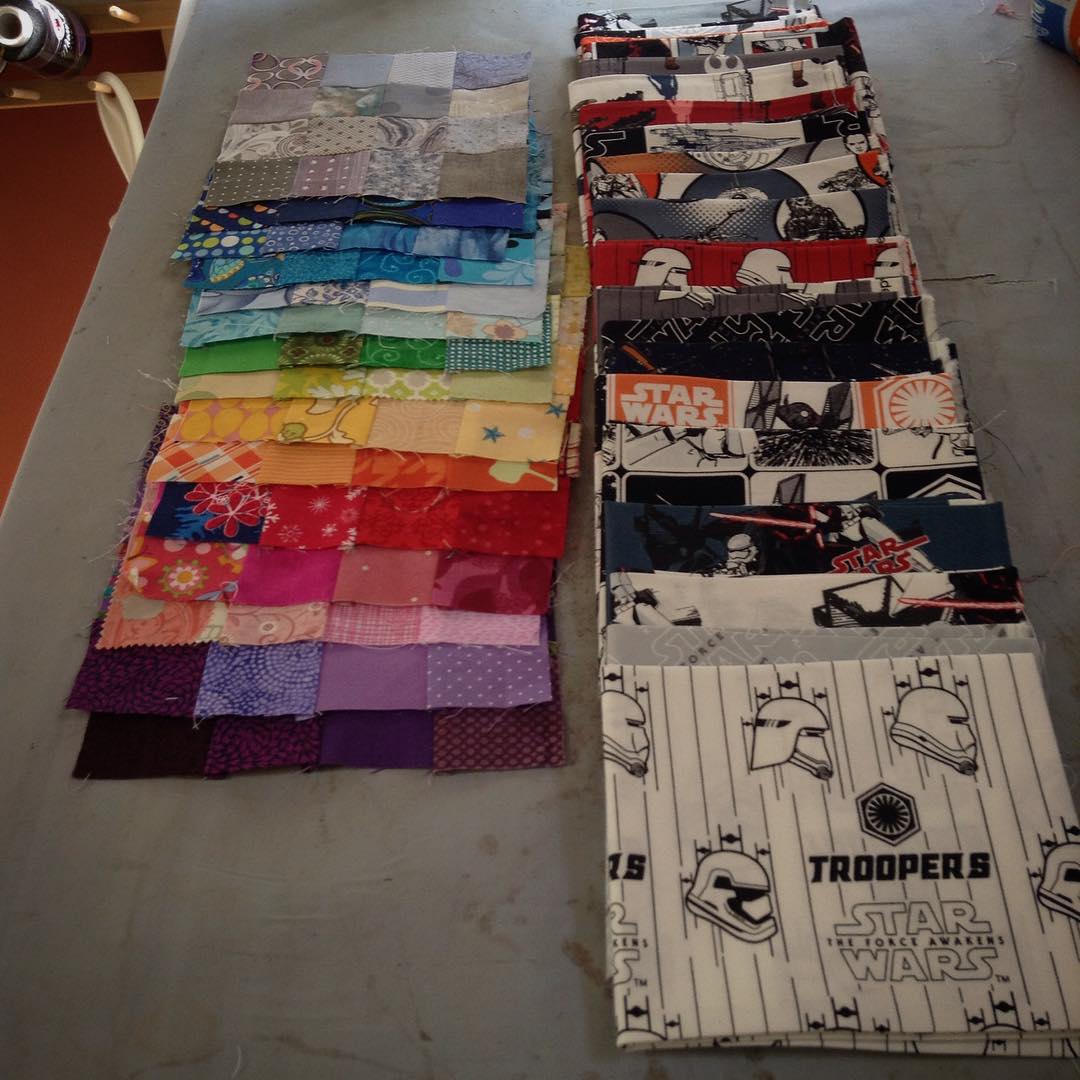 The little 16 patch blocks are for another planned pattern I've been putting together as leaders and enders. I've got one more to make and they'll be ready to write up as a pattern too.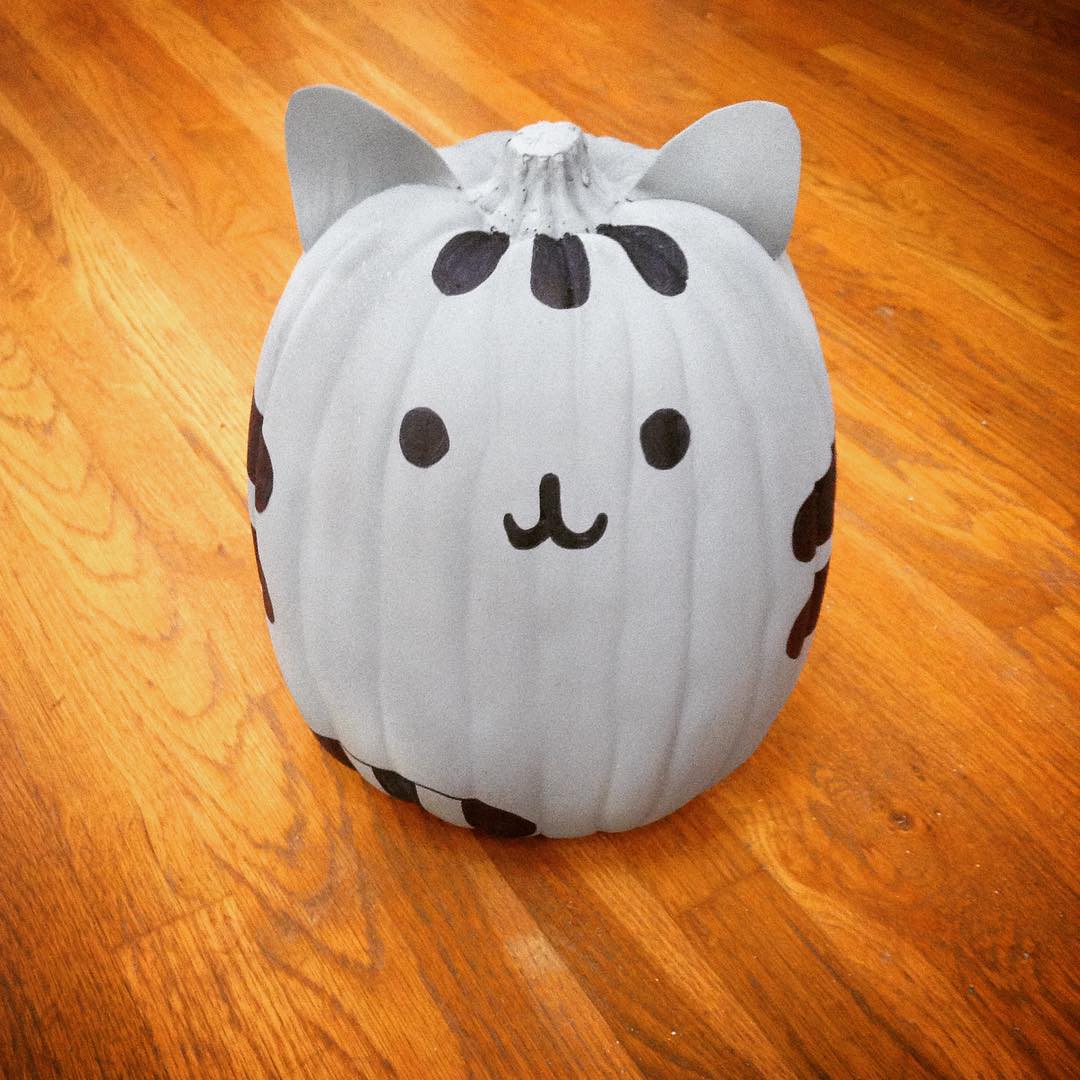 And on top of the sewing, it's Competitive Pumpkin season at school again! This year my daughter requested a Doge pumpkin. I shot that down.
Then she requested a Pusheen pumpkin, which is imminently more doable. No lights this year, but I appreciated the simplicity of gray paint and black magic marker.
See more WIPs at Lee's blog!