This is the last finished quilt I've got to post while I'm on my trip for work; as this posts, I'm ideally flying back home, waving at people in the middle of the country out the window.
Not much of a thriller in terms of design and quilting, but a good holdover until I post Sunday Stash for this week (spoiler alert: I'm finishing nothing!)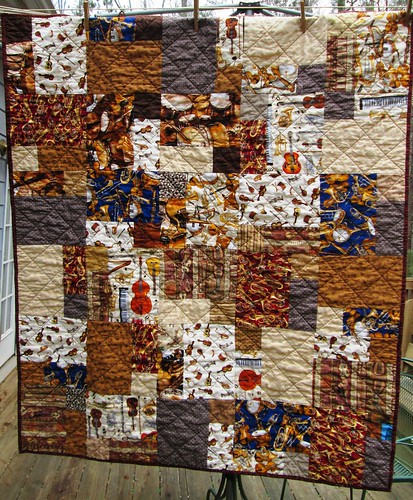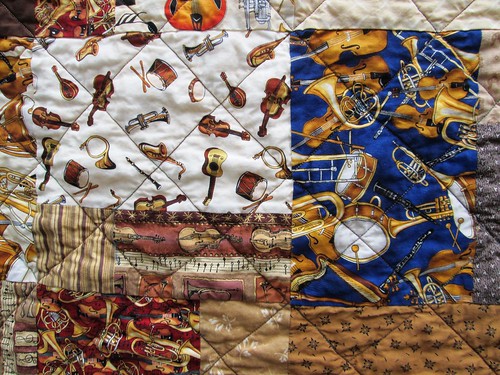 This uses my Bricks tutorial and some music fabric from a guildie's destash.
It's a good serviceable quilt, and it comes together quickly. I've got just about enough squares for a second one. That'll have to wait until I'm back in the groove after my trip.