Well, a LOT of sewing went on in the last week, and some of it even counts as a finish! With the Thanksgiving holiday, my parents came to visit, and my mom brought fabric as she cleaned out her stash.  Some of it went immediately into pillowcases, and others of it will be going into other projects.
Some of it went immediately into this project - a Star Wars quilt using pretty much all the remaining Star Wars fabric from my stash (the black fabric in the sashing came from Mom).
I also finished my low volume tumbler quilt  - pics of that when it's not raining outside anymore.  I'm really happy with how that turned out.
And of course, there's the Allietare Mystery quilt, too.  Here's my finished Step 1, which I worked on while Bonnie did Quiltcam, AND she read my email live on the air, too.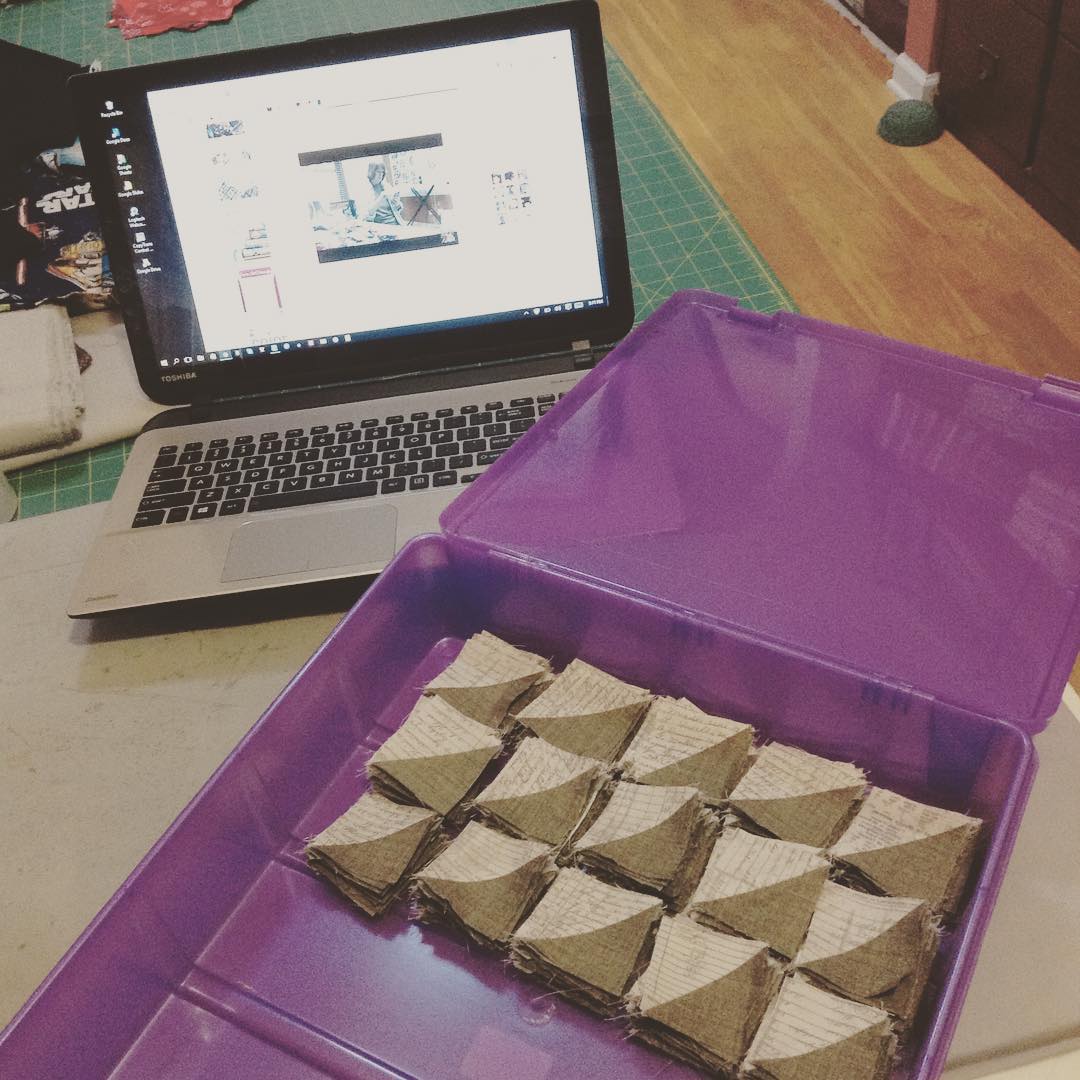 My colors are a bit different from Bonnie's - I'm going with colors from The Stitch because orange and teal go good together, just like me and Lynn. My neutral and my gray are constant.  For those visiting from Bonnie's link-up, The Stitch is an online quilting talk show- go check it out on YouTube!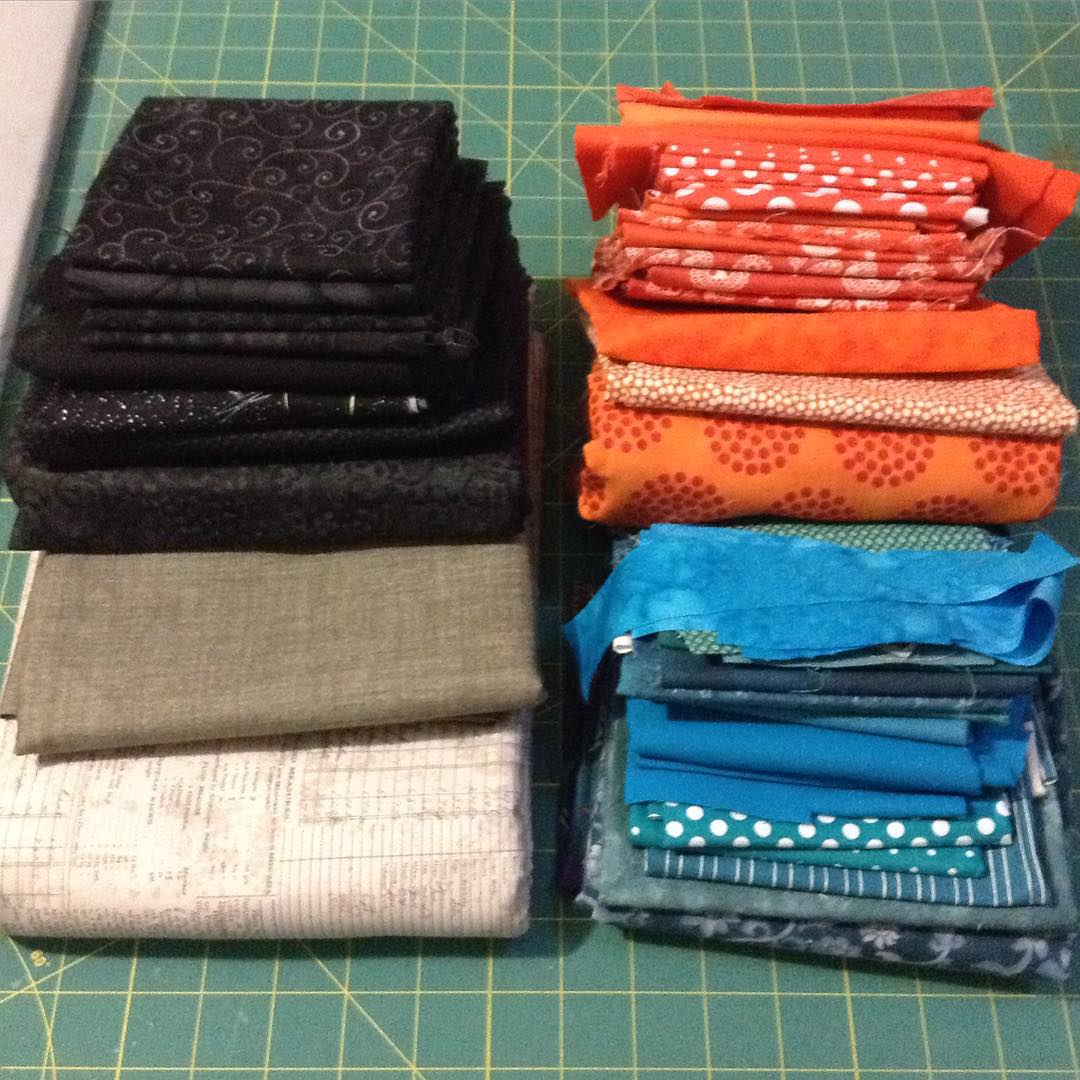 Used this Week: 13.25 yards

4 yd for pillowcases
4 yd for Star Wars quilt
5.25 yd for low volume tumbler quilt

Used year to Date: 271 yards
Added this Week: 18 yards

5 yd from Mom's de-stash
13 yd from LQS going out of business sale

Net Used for 2015: 127.25 yards
YTD Used for Charity: 137.25 yards (51% of total used)
See more Stash Reports at Patchwork Times and more Allietare Mystery Progress at Bonnie's blog!